Back to blog
When Screens Comes to Life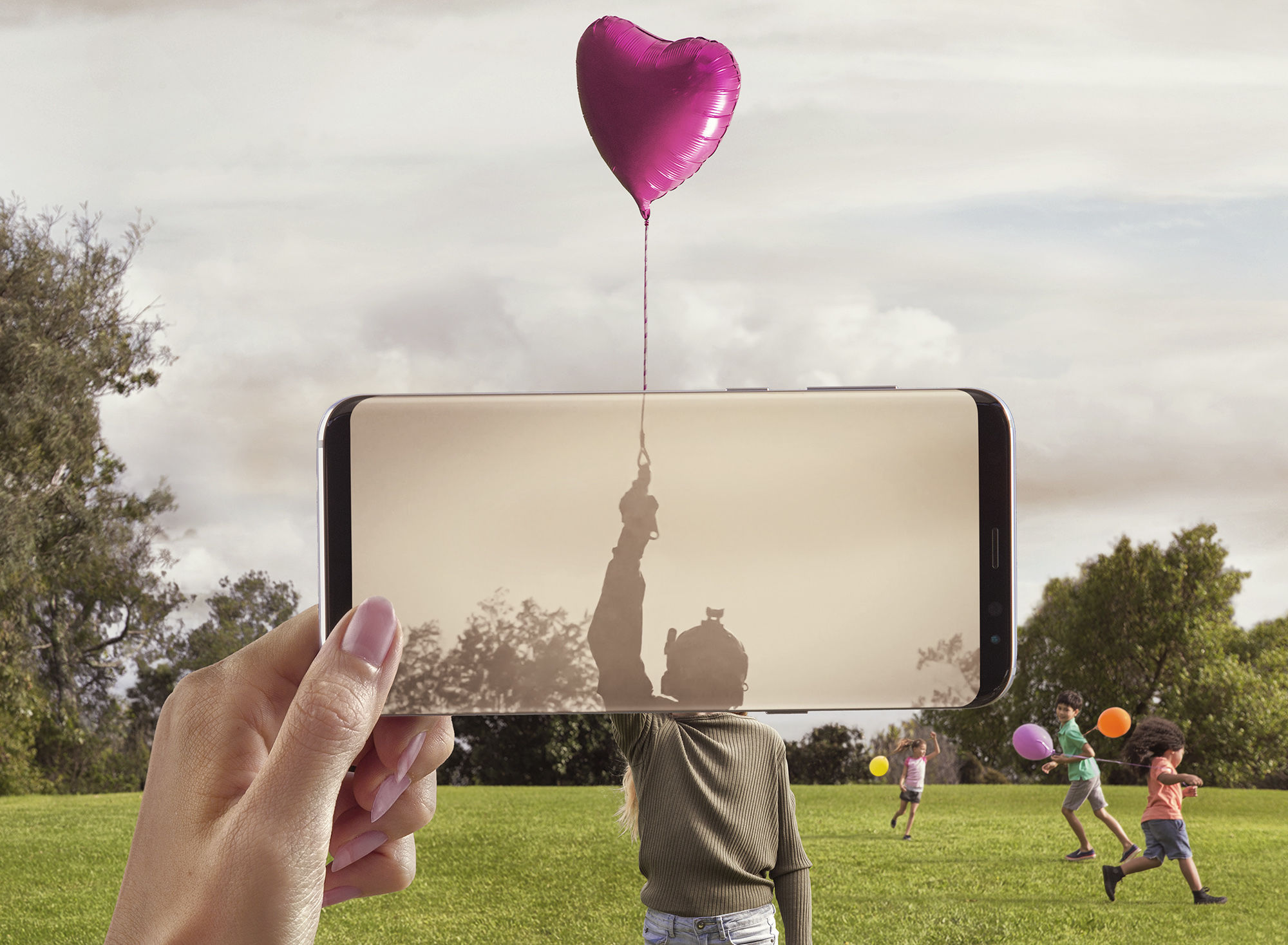 Vicki Leopold originally trained as a press photographer where she honed her craft shooting people from all walks of life from prison inmates to everyday people, celebrities, and politicians. While her work is now heavily advertising based, specialising in crafting emotive, documentary style portraiture, she also branched out to directing campaigns a few years ago. The move to directing was a natural career progression for Vicki with TVC and online brand campaigns becoming a regular addition to her photography commissions.
To launch the new Samsung widescreen phone, in conjunction with Lightbox and Spark, the creative team at Colenso BBDO came up with the concept that the widescreen phone blended two worlds – something every day in New Zealand and footage from the shows, which was no mean feat. "The creative team, Mike Davison, Emily Osbourne and Henry Wall, worked really hard to come up with intriguing concepts and it was up to me to find locations. The challenge: we couldn't change anything within the phone, not the footage nor the speed of the footage, the colour or the sound; so, we had to make them fit into our world. It took a lot of planning, but as you can see with Mr. Robot, the Auckland Harbour Bridge lined up perfectly with the show footage. Once I had the locations sorted and the creative team, and I knew it was going to work, we were excited to get into it," she says.
The Samsung concept allowed Vicki the opportunity to flex both creative muscles – photographer and director. "Redefining myself as both has paid off because it means that I end up shooting TV and online content as well as photography. It's not just flicking the switch to shoot film, it's about really crafting the whole setting," she explains. "The freedom to switch between both specialties as per the needs of the job is great, but it also means that both projects get treated equally and neither ends up being 'the poor cousin'."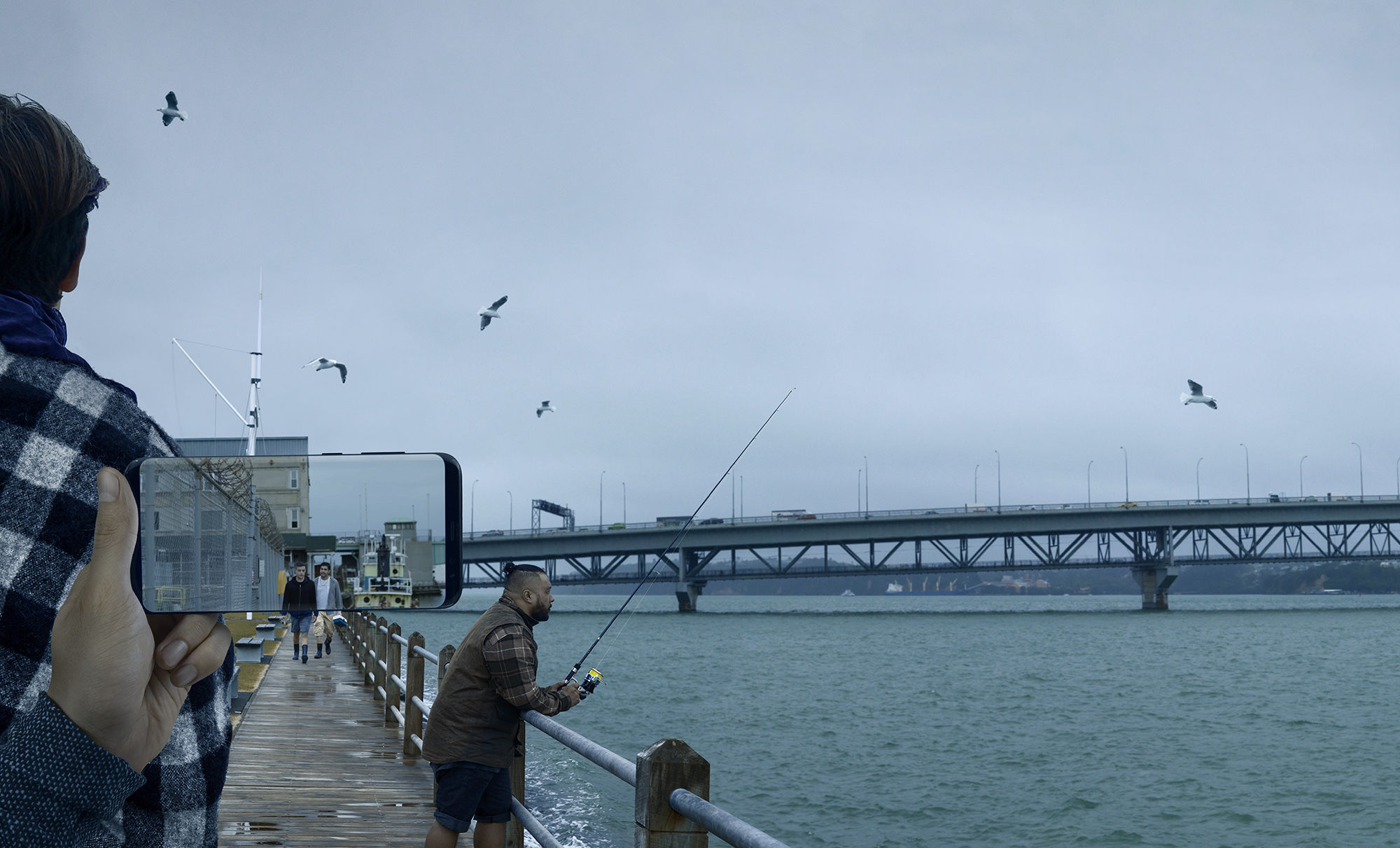 The ability to swap roles as required certainly came in handy during the Samsung campaign. "We'd begun the Mr. Robot photography when it started pouring with rain. I quickly switched out to the film crew as there are more retouching opportunities with photography that you can do more cost effectively " than in film post production. Usually a downpour during a shoot is bad luck, but for Vicki it turned out to be an absolute blessing. "The stormy weather was perfect with the Mr. Robot phone footage. We didn't have the budget for massive post-production, so we were very lucky. The wetter it got the happier I was – unlike everybody else that was involved," she laughs. If you watch the footage closely, you'll hear the fisherman laugh at the end, which Vicki says was because he got drenched by a big wave, but fortunately no cameras were harmed during the shoot.
Vicki says that working with a great Director of Photography (DOP) is worth its weight in gold and raves about her experience with Fergus Carhill on the Samsung campaign. "He was amazing. I shot the photography and directed him to shoot the film spots. It can be difficult for a DOP to work with a photographer that is also a director, as we have strong opinions about what we want and have an eye for lighting et cetera. Ultimately, working collaboratively with someone who pushes you further to produce an exceptional result is what you want and that's how I find working with Fergus." And her thoughts on the win? Vicki says that the work was submitted a long time ago and she had forgotten all about it. "To be honest, when I saw that I'd won bronze, my immediate thought was 'Shit, it's not gold'. But bronze is still a pretty colour and I can live with it, I will just have to make sure it's gold next time."
If you'd like to see more of Vicki's work you can visit her website, vickileopold.com, or find her on Instagram as @_vickileopold.