Back to blog
The Rebirth of Flowers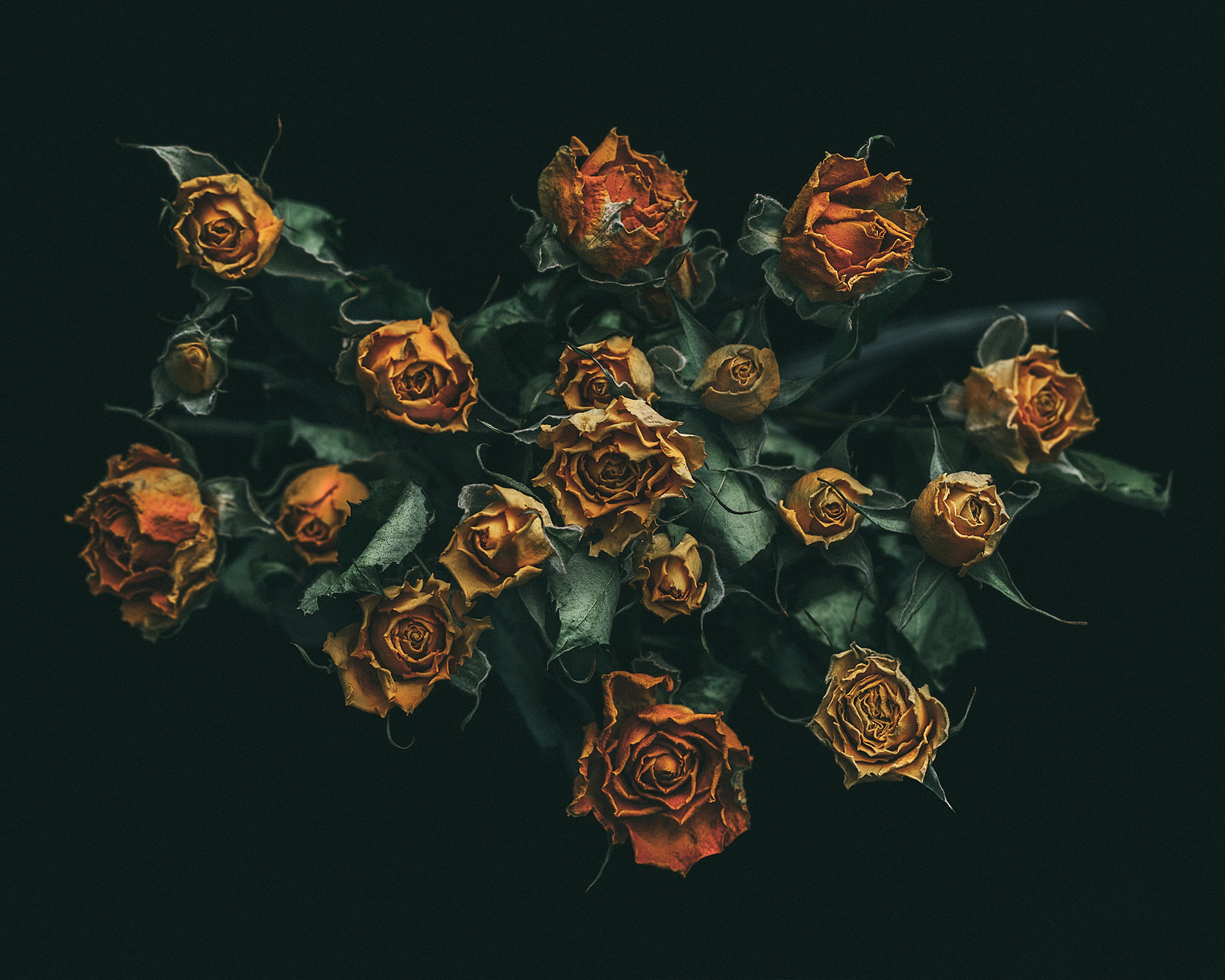 It was at the time that Maegan McDowell was watching season seven of Game of Thrones. The quote "What is dead may never die" lingered. Maegan, who also works in the floristry industry, had been bringing flowers home and letting them dry in her studio, so the concept of something dead never dying resonated. Stemming from this, the concept for her very first solo photographic exhibition came to life: The Rebirth of Flowers.
"It's exciting, nerve-racking and the best thing I've done for myself," Maegan says when asked how she felt about her first solo exhibition was. "There were a lot of sleepless nights, that's for sure!"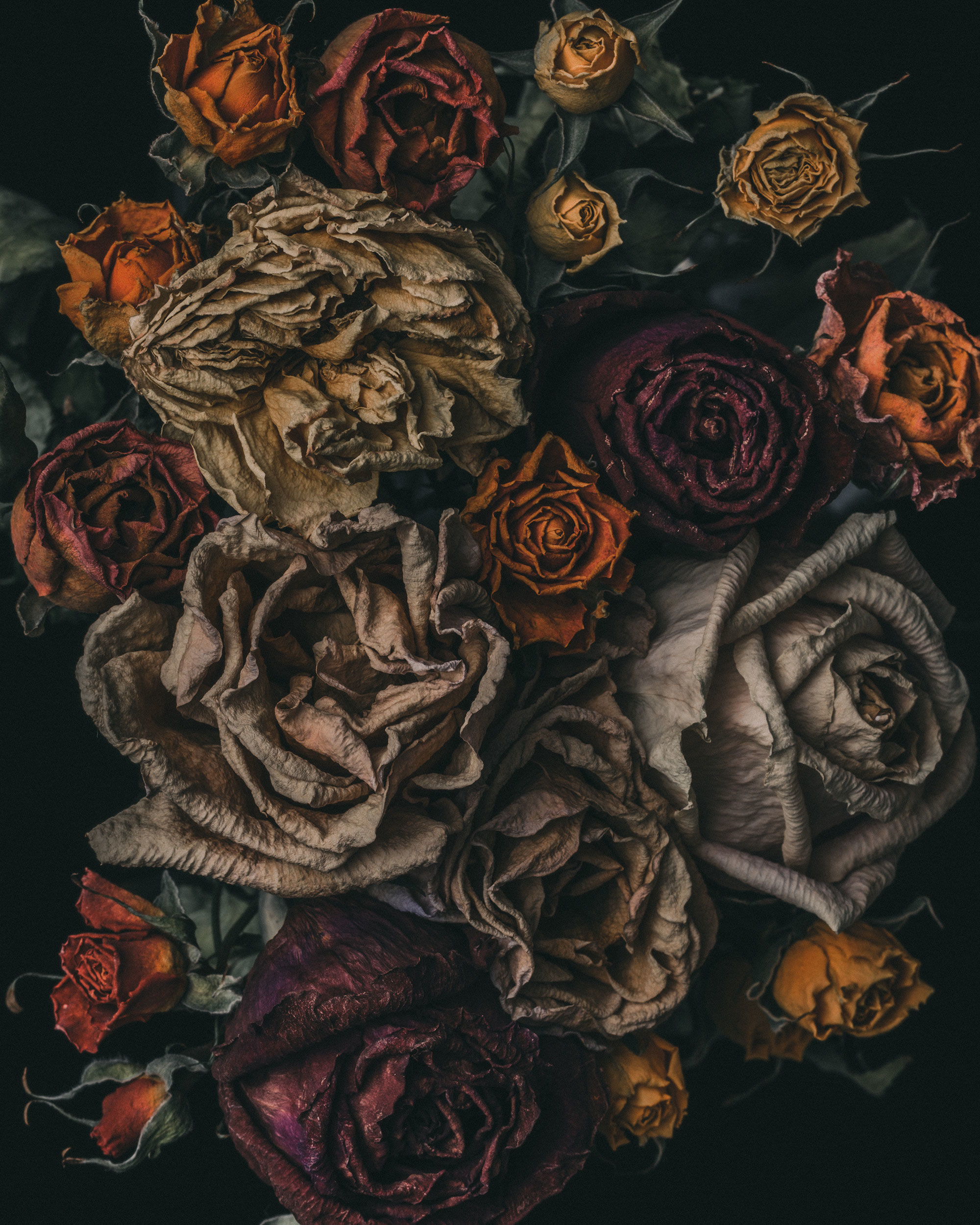 Several months' worth of planning went into the beautiful exhibition. Maegan would collect the wastage from her floristry class and spend time drying and arranging them into the perfect composition for her photos.
"I knew the process of drying them, and tried different techniques to create a different feel, such as drooping heads or completely upright. When you have all these dried flowers, you then start to think about colours that go together, shapes and groupings."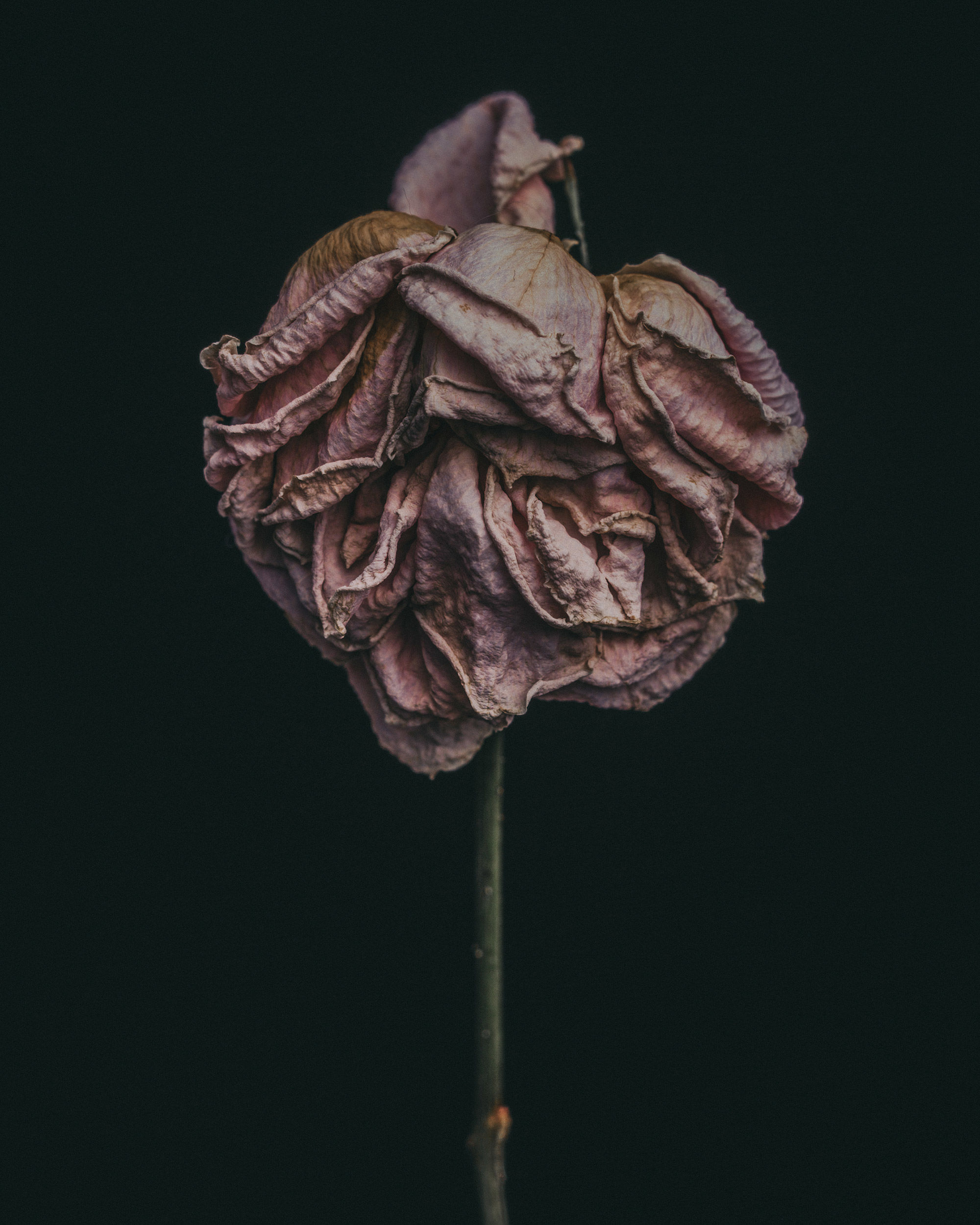 Half way through preparing the exhibition, Maegan started to visualise her work housed in ornate gold frames. And once it was envisioned, it was actioned. Her beautiful gold surrounded photographs were hung against a brick wall backdrop, with draping green vines, and, of course, stunning live floral arrangements throughout the venue.
"A few weeks beforehand, I had pitched an idea to my floristry tutor, Luana, with a vision of creating a live flower wonderland to accompany my exhibition. She was totally up for it!"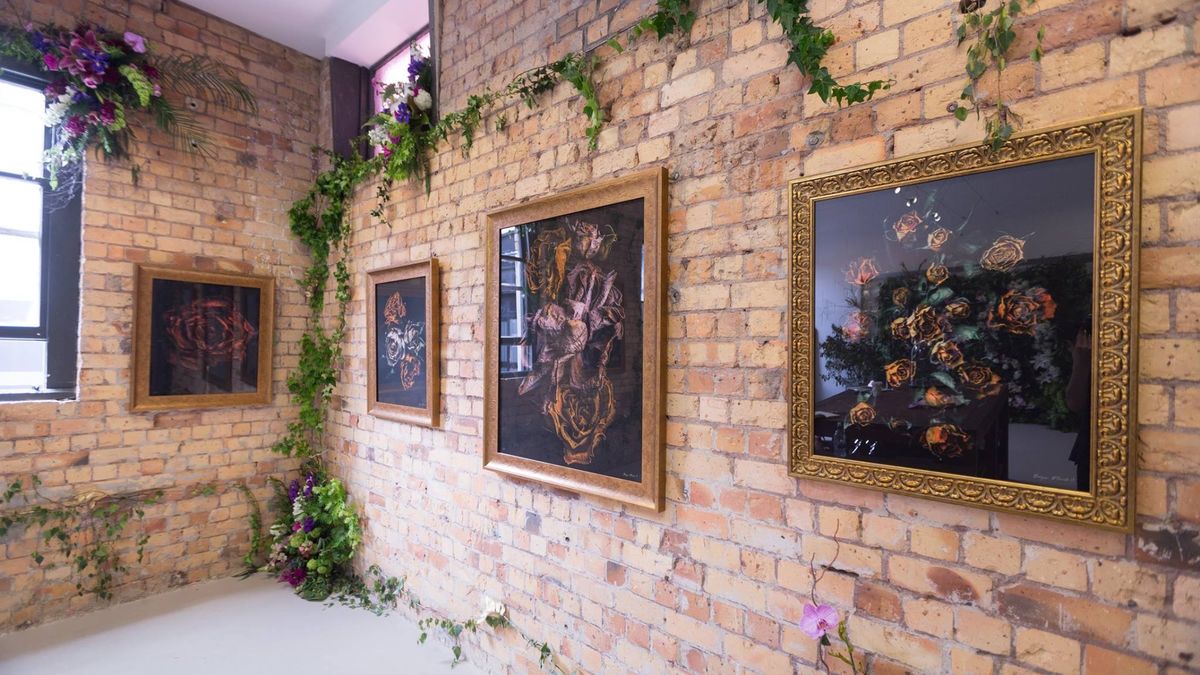 Another fabulous feature of Maegan's exhibition was the fact that her first-edition prints were available for purchase — a concept that she says left her feeling enthralled.
"I really did see this series as being an homage to the Dutch Masters. The entire collection has a sort of painterly feel, which was easier for me to envision on the walls of people's homes, where they could really take in all the details and colour," Maegan explains.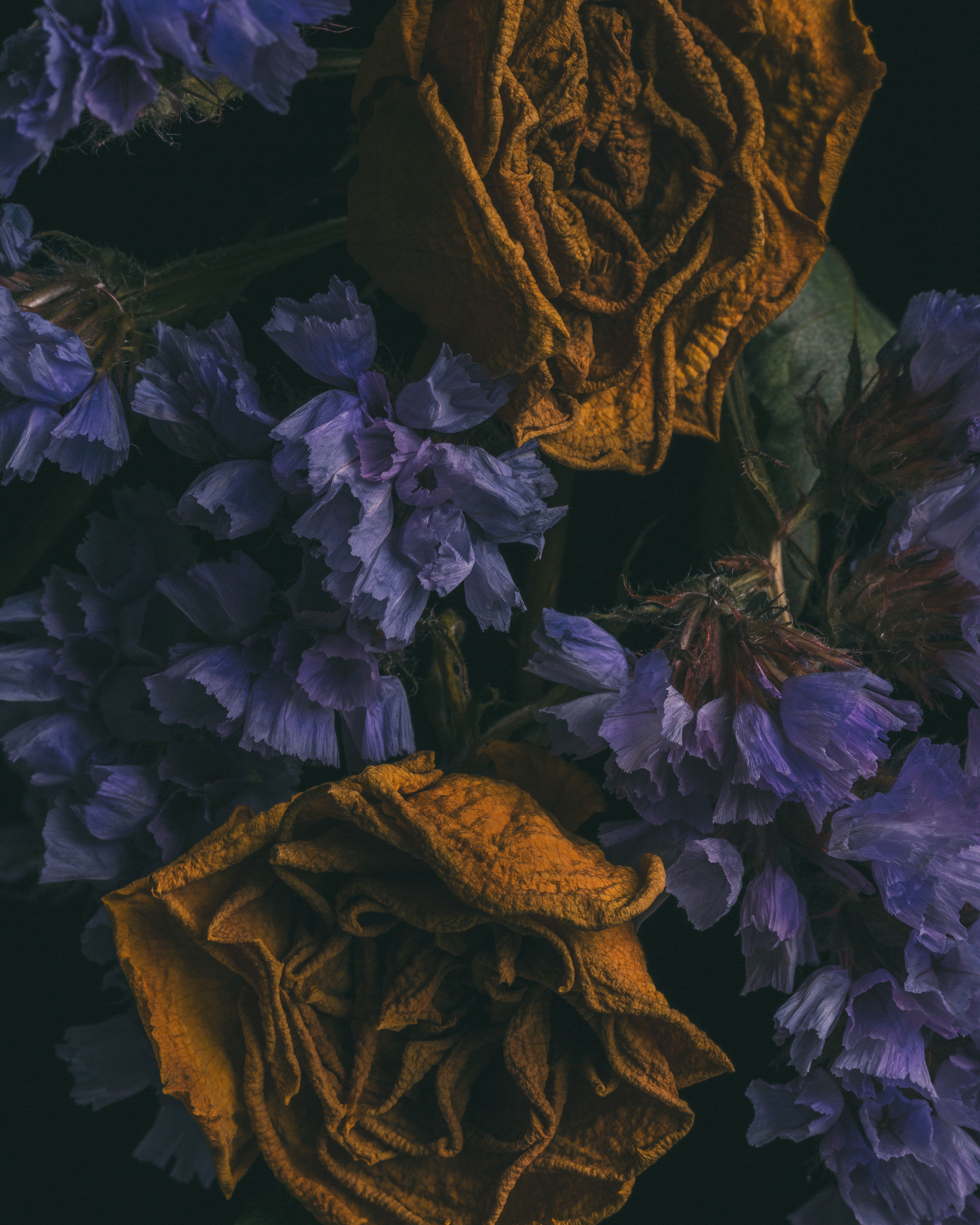 The Rebirth of Flowers series isn't over though. Maegan says she also experimented with several other flower photography techniques that she plans to release soon. She also has a string of other projects on the go.
"I have recently decided to do a complete makeover of my work to freshen it up and keep it consistent, following Christina Force's online workshop," she explains. "I'm always thinking ahead and experimenting - I have another collection inspired by an incredible florist called Azuma Mokoto, which is my ice collection. It still has the painterly feel that is in my Rebirth of Flowers collection, so it will definitely tie in together."
To see more of Maegan's work visit maeganmcdowell.co.nz