Back to blog
The Hanging Kokedama Challenge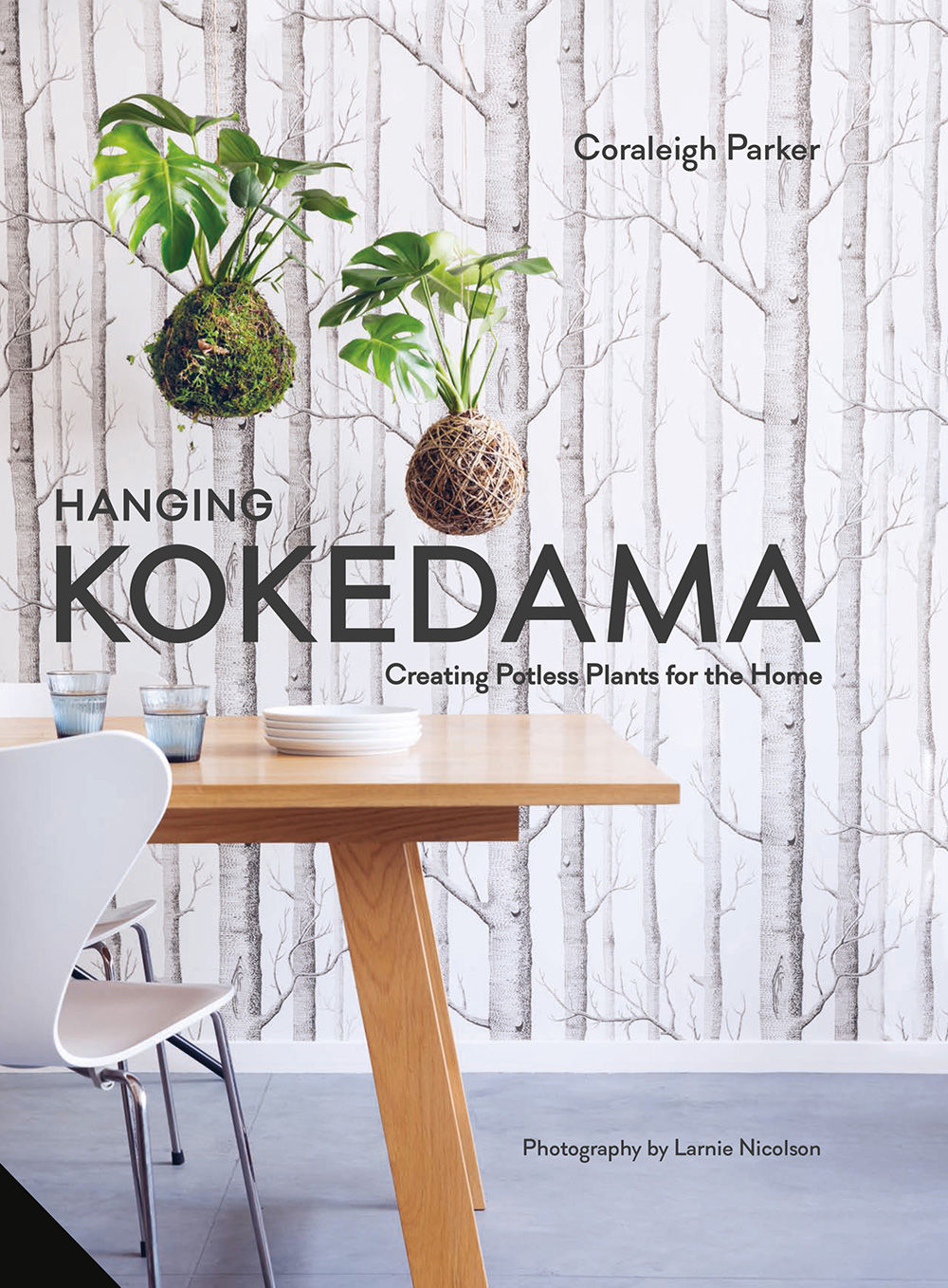 If you didn't already think the concept of kokedama was unique enough, try hanging kokedama. Photographer Larnie Nicolson was recently given the opportunity to photograph the kokedama-making talents of Coraleigh Parker, for the book that Coraleigh authored called Hanging Kokedama: Creating Potless Plants for the Home.
A kokedama is a type of plant that's created when you take your potted plant out of the pot and hold the soil together in a ball wrapped and held together with moss and string or the likes. It's a Japanese bonsai style that's intricate and stunning. Generally your kokedama could sit on a surface, but for the book, Larnie was challenged with photographing kokedama that hung above the ground. And challenging it was!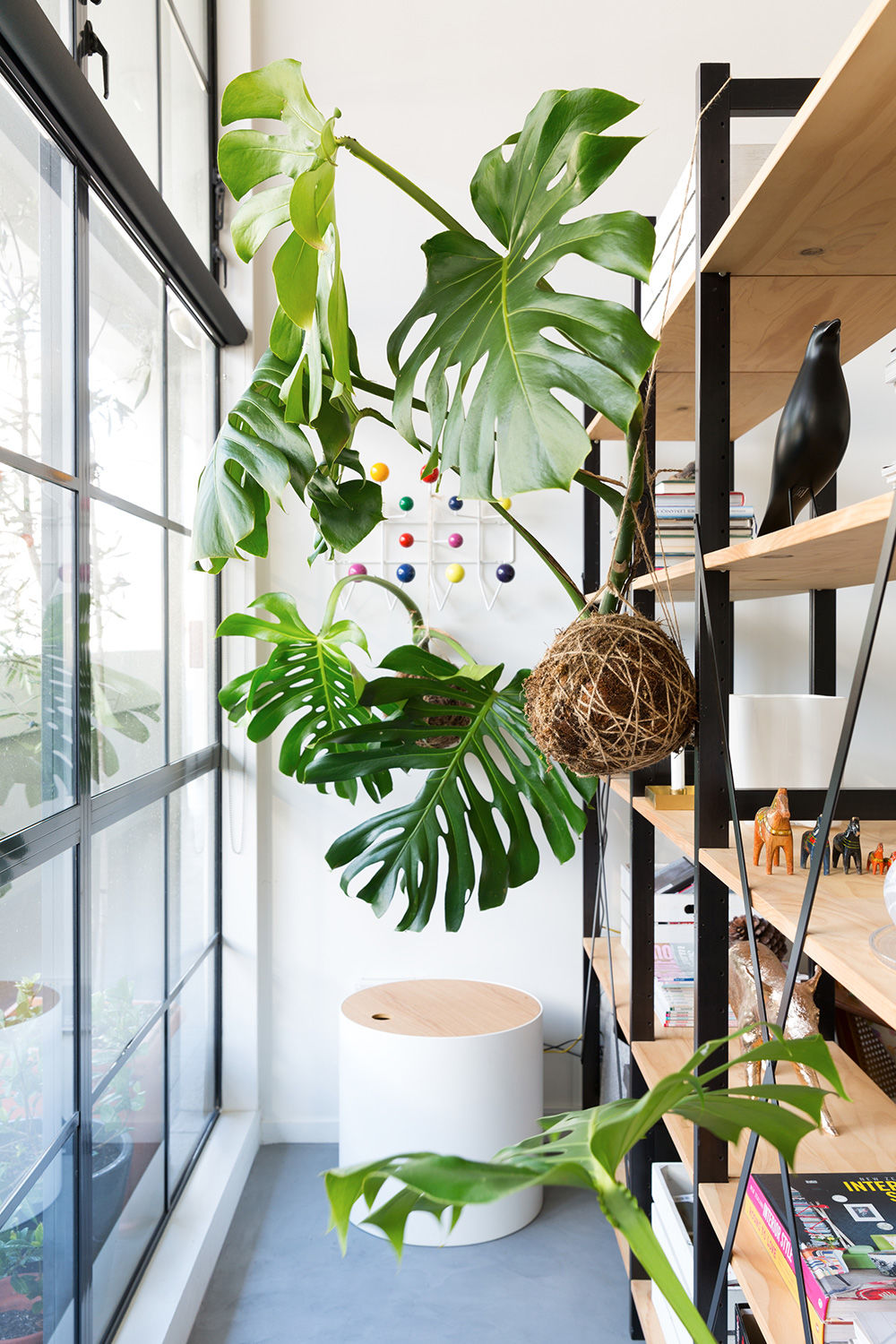 "If I could have photographed the kokedama on a surface, then it would have been a walk in the park and a very different book. But all of them had to be hanging as per the publisher's vision," Larnie explained.
To get the shots that Larnie envisioned, she had to get quite creative with what the kokedama would hang off, and how she'd keep them from ruining the photos with their tendency to spin.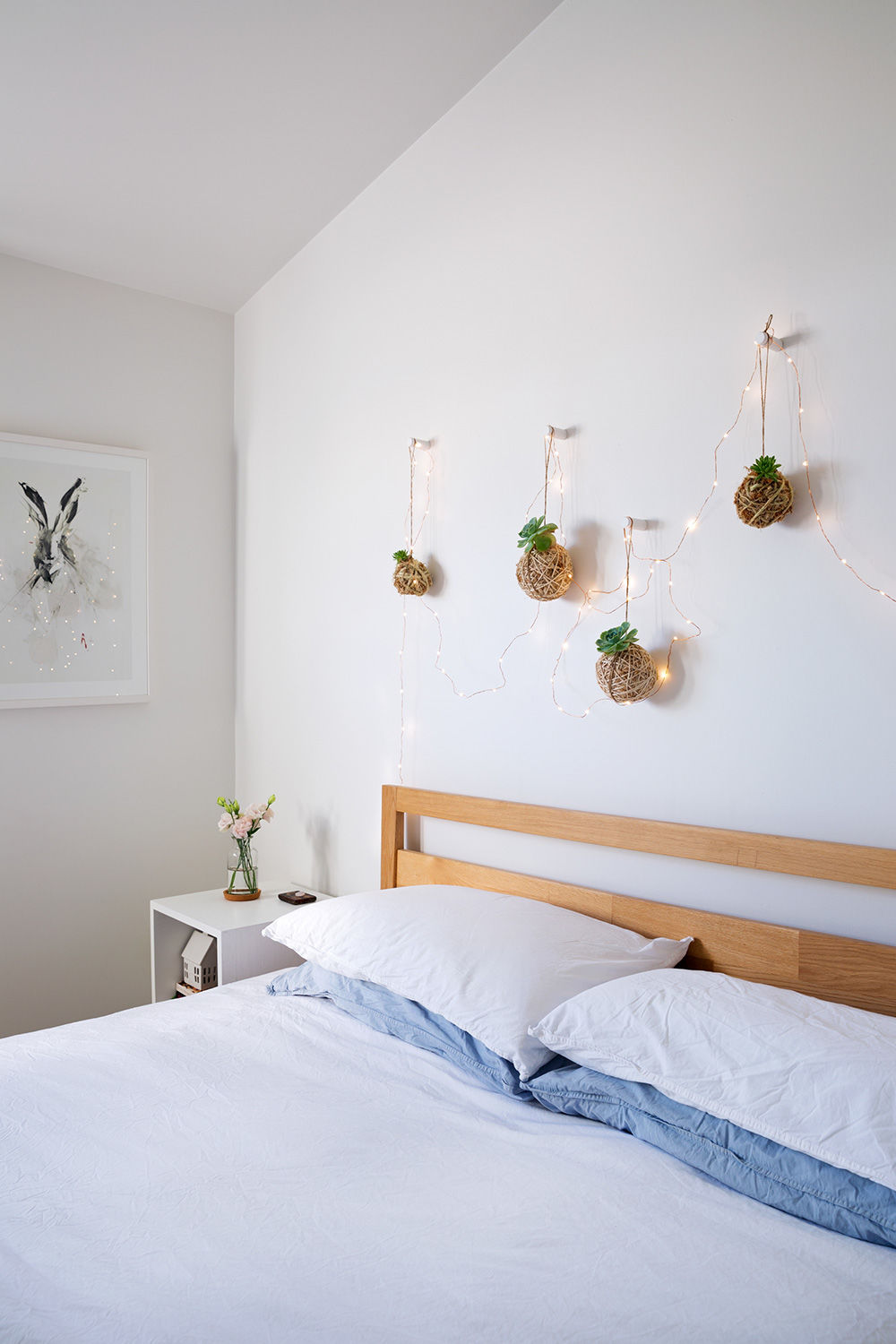 "I tried hanging them from a boom, but they were quite heavy [so] that only worked on a few occasions. Because I was shooting them in an interior setting I couldn't hammer a hook into people's walls, and I couldn't have two stands with the kokedama hanging from a horizontal bar unless it was a tight setup. I did do this for the cover shot because the ceiling stud was about six metres high.
"The other issue was the plants wanted to spin. I was shooting on a tripod on a slow shutter speed so I had to thread fishing line through the kokedama and attach that to the wall."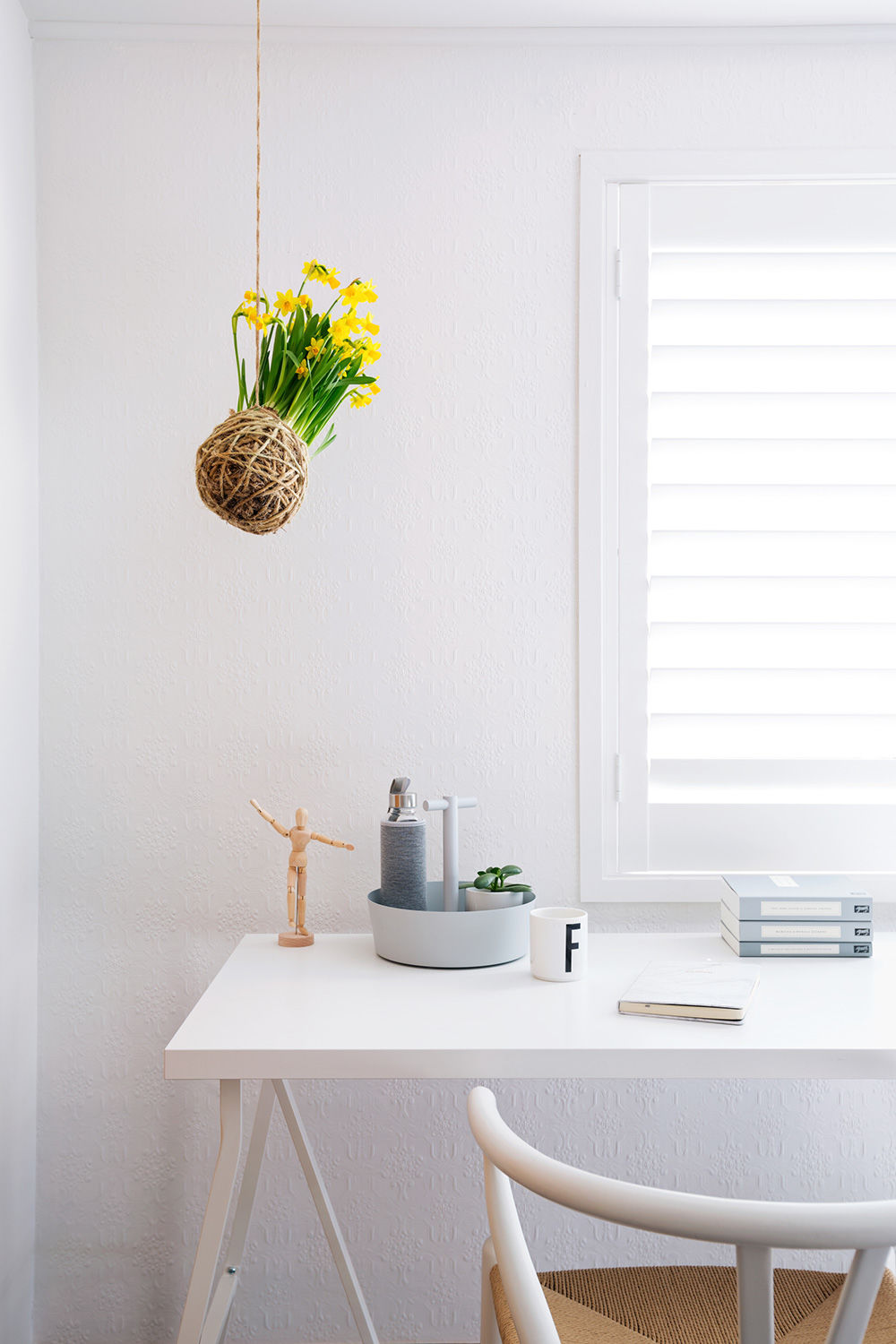 Although the fishing line attachment was time consuming and a bit frustrating, Larnie persevered and captured a series of striking images. When you look at them you'd think it was a seamless shoot, with the kokedama fitting into the interior environment so flawlessly.
The luxury of time wasn't on Larnie's side either, having signed on to the project in April 2017, and needing to have the principal photography finished by the time she left for Europe in mid May.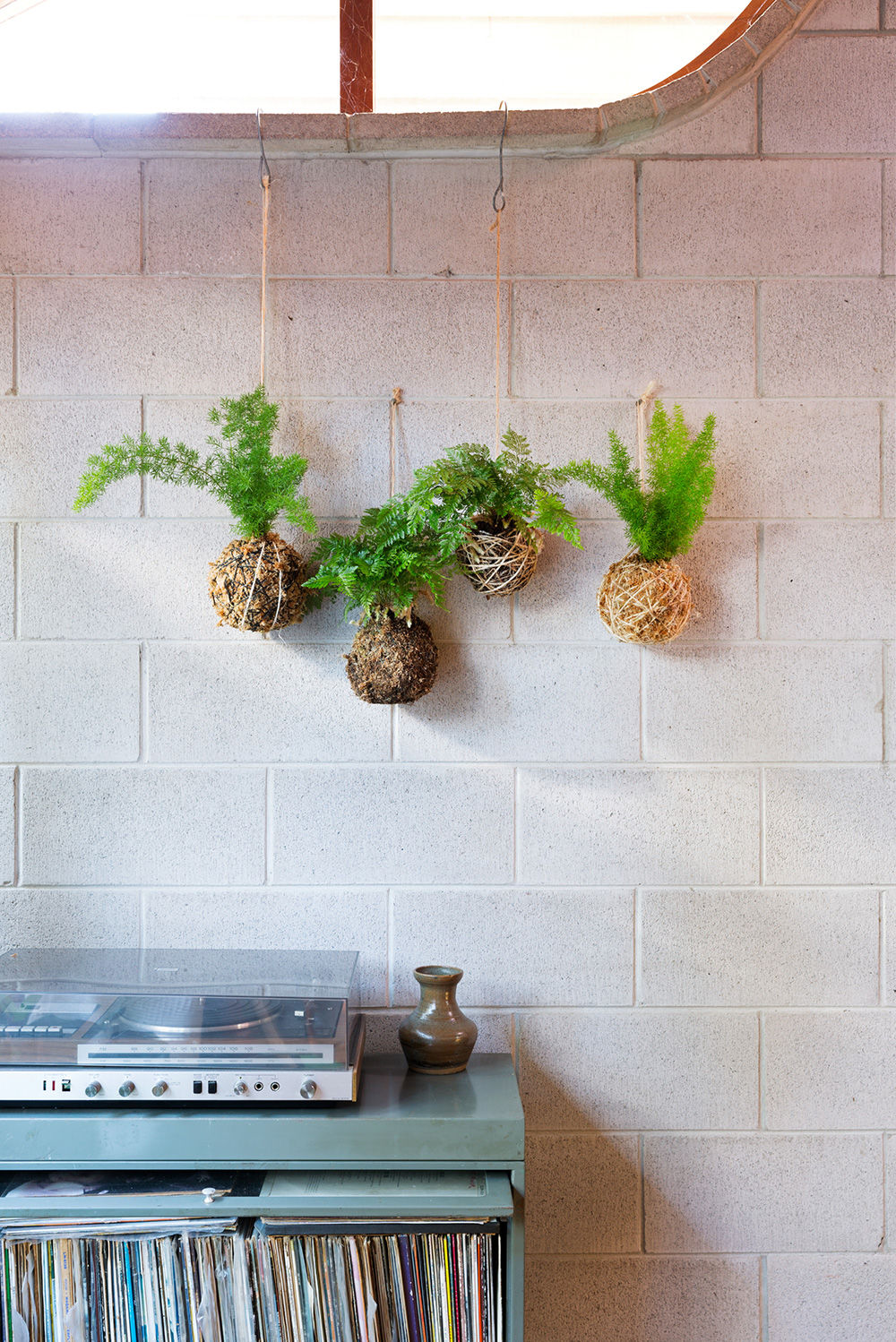 Larnie knew it'd be a challenge, but after meeting Coraleigh and thinking about how fun the project would be, she knew it was something she wanted to be involved with.
"The other reason [I wanted to be involved] was [because] the publisher was based in London, so it could potentially expose me to a European market. [The book's been] printed in six different languages in Europe, and also distributed in America," Larnie said.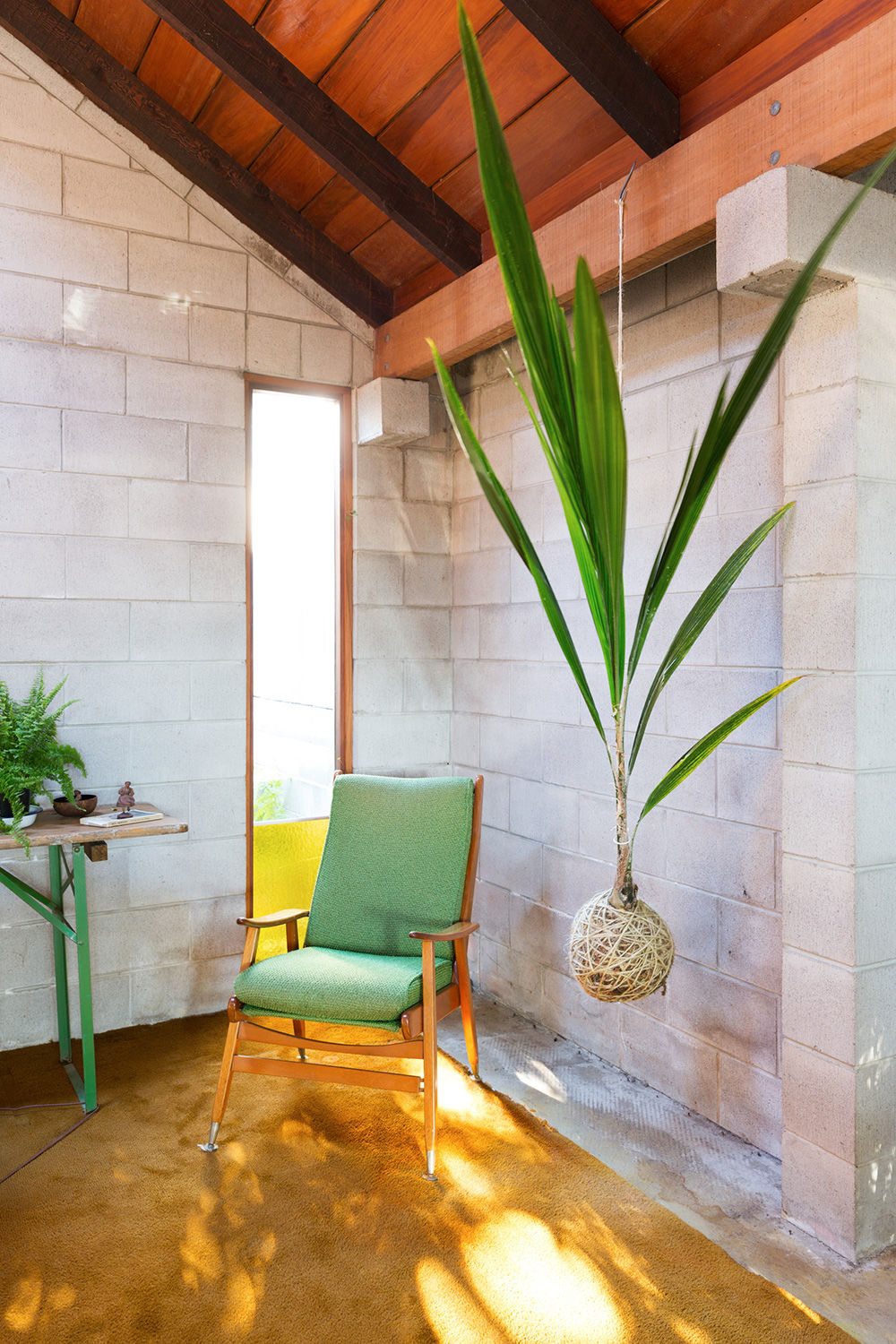 This is the third book that Larnie has been involved with, however this book's the first that she's been commissioned to do, while also managing to retain copyright. For her previous two books, NZ Interior Style and Rooms to Love, Larnie was a co-author with LeeAnn Yare, the writer.
"For Hanging Kokedama, the publisher, Jacqui Small [an imprint of the Quarto Group in London], came up with this idea. One of the editors had seen kokedama on Pinterest and thought it would make an interesting book. Because there are books on kokedama already they needed a point of difference, so decided to have the kokedama hanging."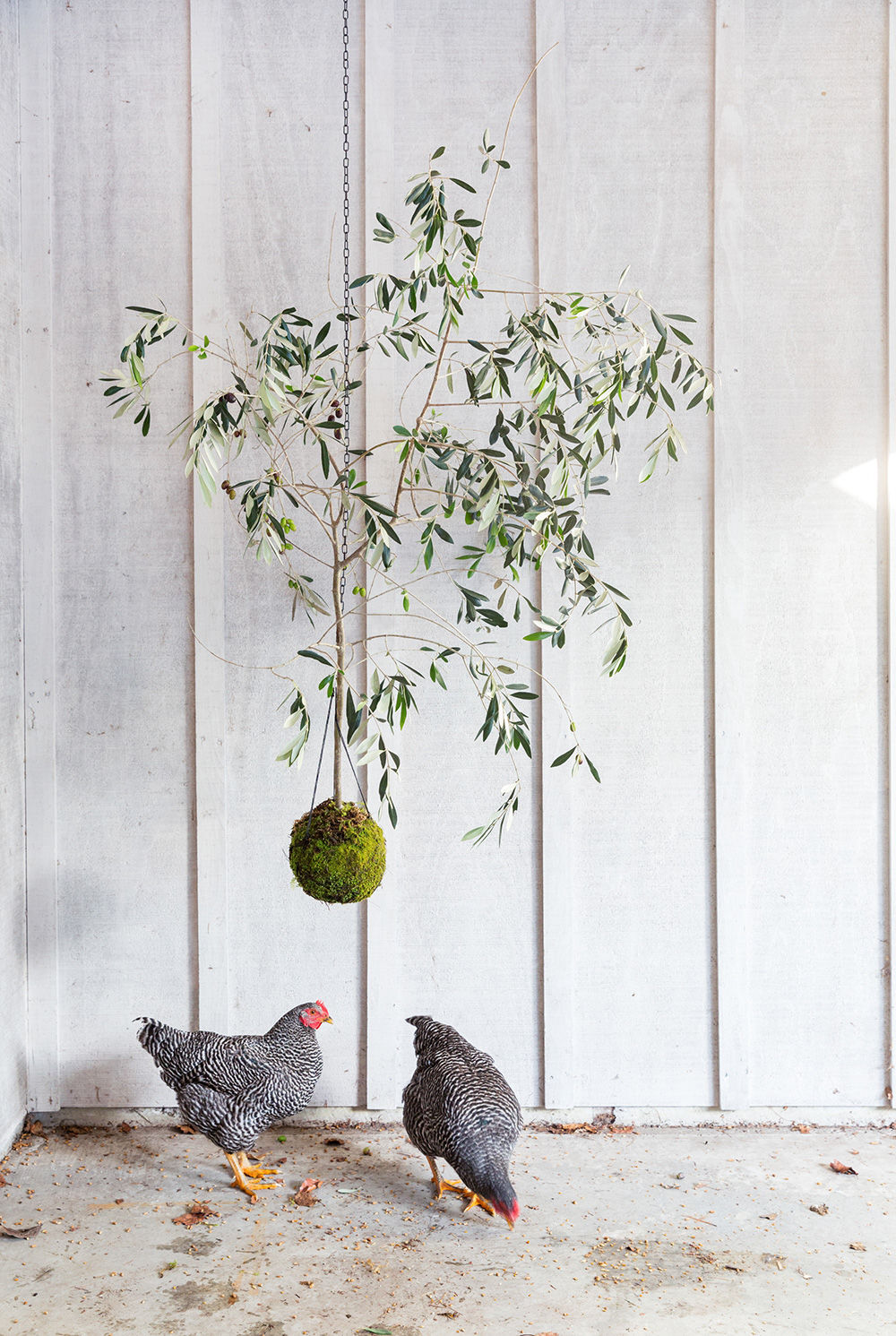 The finished product took about a year from the start of the journey to the publication, and it's in stores now, available in all good bookshops. You can also buy it online from places like Mighty Ape, Amazon, and Book Depository.
To view more Larnie's imagey visit larnienicolson.com, or follow her on Instagram: @larnienicolson