Back to blog
Colours of the Harvest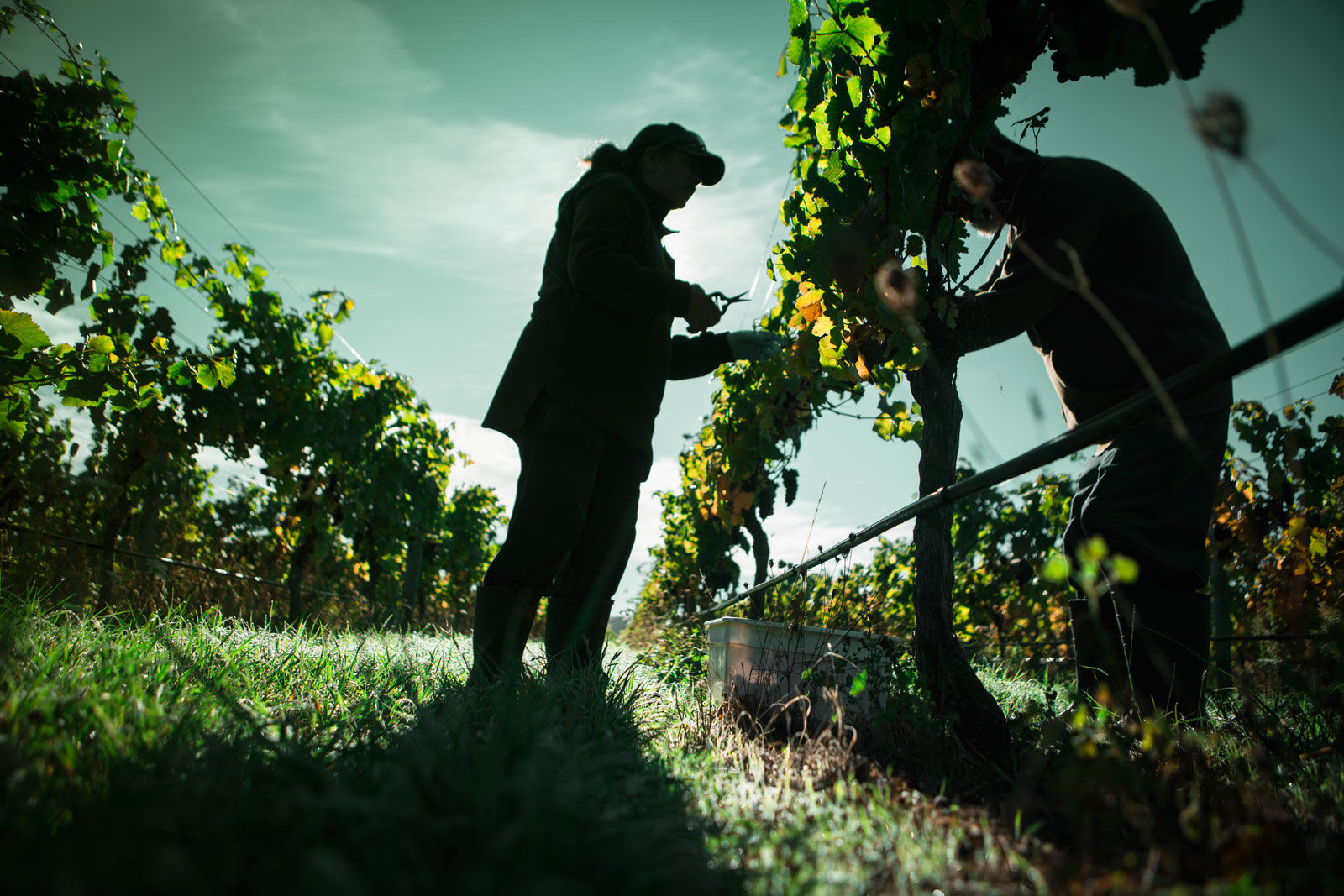 The brief didn't have a list of shots for Ian Robertson to seek out, or a series of images that the client expected him to recreate. Instead, it offered up colour tones — green and gold — and a series of textures. There were reference images of people in action, observational and offhand.
Palliser Estate Wines was rebranding, and this was how designer Helen Milner wanted Robertson to capture its autumn harvest.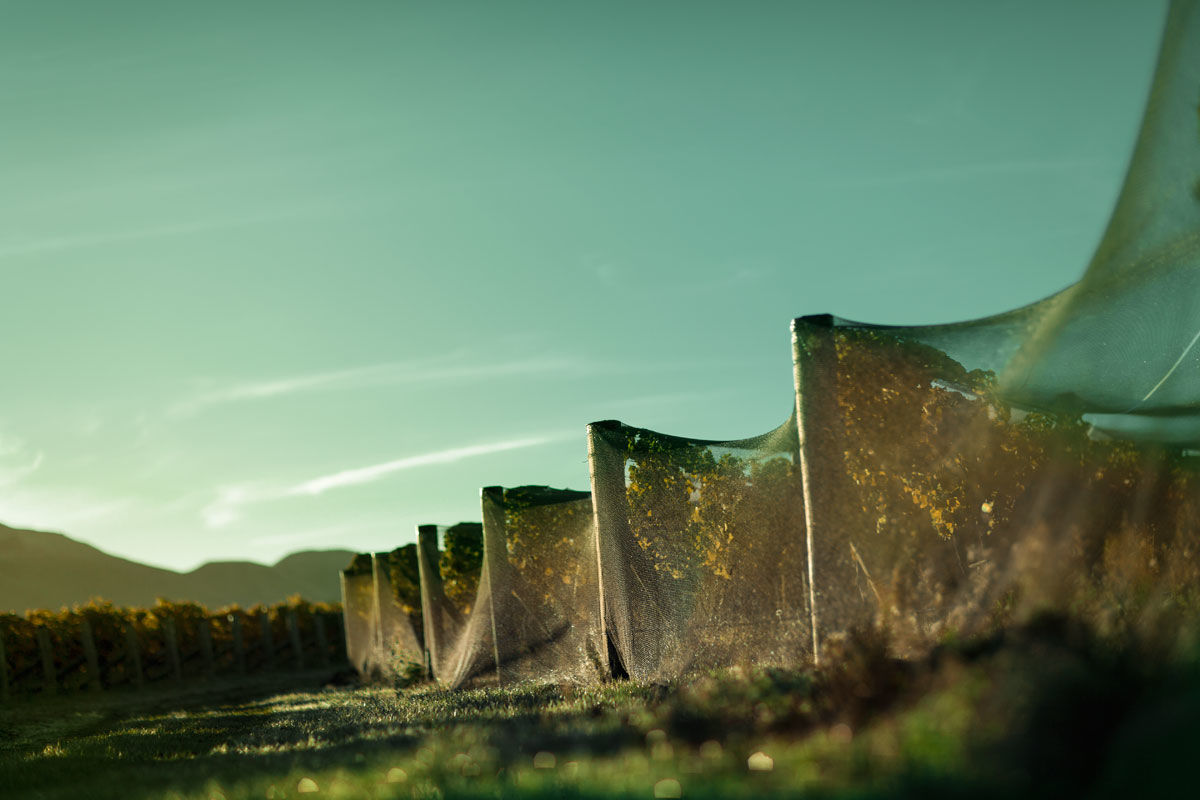 The problem was, no one knew exactly when harvest day would be, as the grapes are left on the vine until the last possible moment before the weather closes in. Wellington-based Robertson had just a couple of days' notice of the day-long shoot.
Thankfully, it started early — a crisp, frosty morning, dew on the grass. Robertson left his lights in his car, meaning he could move quickly. "When they're harvesting it's just flat out, everybody's running," he says. "You can't say to someone, 'Can you just hold that while we set these lights up'."
While wine-making relies on a human touch, it's also highly mechanised. This posed a visual challenge for Robertson, as the brief focused on the wine's artisanal quality. Robertson softened industrial components — forklifts, mechanical harvesters, giant stainless steel vats — by ensuring they had a human component, such as a silhouette, a figure, or a gesture.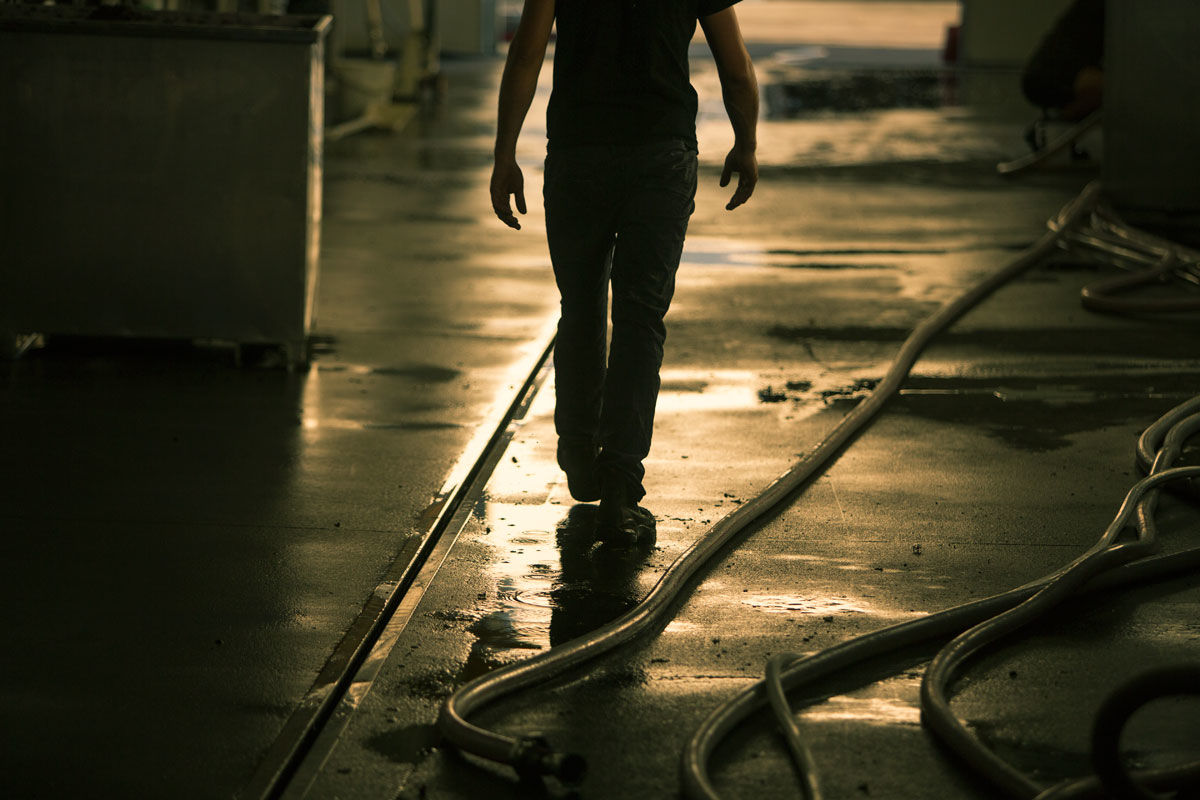 "Just to help maintain that sense of nature and craft," he says, "rather than this big mechanical process."
The resulting series doesn't look like a commercial shoot — it's more like documentary work that happens to take place in a winery. Robertson credits this to his use of natural light. Commercial jobs can have a tendency to be overlit, he says, as photographers seek to ensure they've captured every detail.
"I'm finding more and more that I'm tending to use natural light as much as I can. It's less confronting for the people I'm photographing, and frees me up to respond to the light qualities and moods of that environment. It means I can move quickly and give the client a big range of images to choose from at the end of the day."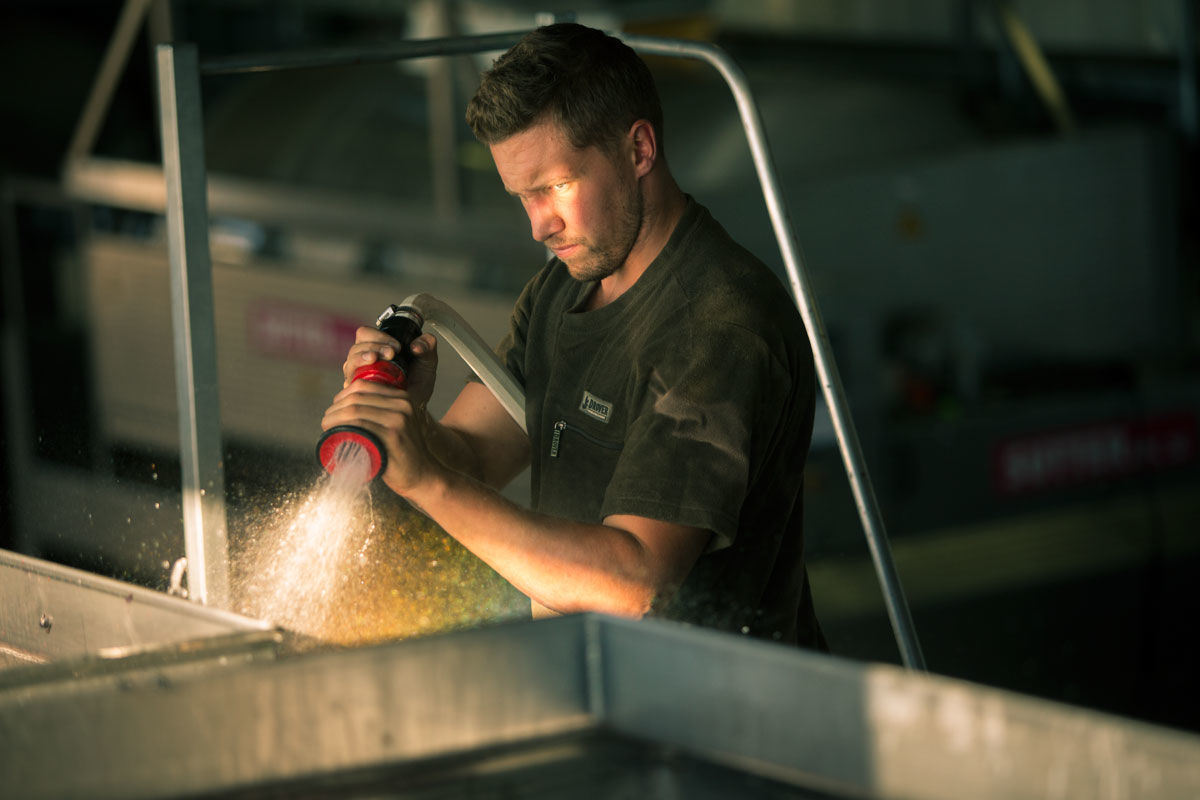 Textures and sculptural forms are a strong component of Robertson's work, and the winery shoot allowed him to explore these themes further, capturing human shadows, the difference in light striking steel and stone, the juxtaposition of vine and netting.
Robertson cites Magnum Photos member Alex Webb as an influence, especially a series Webb shot in Haiti in hard sunlight, called 'Under the Grudging Sky'.
"He'd just let all the shadows go black, which gave the work this incredible presence," says Robertson. "It drew you in to what he wanted you to focus on. I like that idea of letting all the unnecessary details go black. I think that really helped with the winery situation — just keeping it quite subtle — the silhouette or the figure."
To view more of Ian Robertson's work head on over to his website: ianrobertsonphotography.co.nz