Back to blog
Bright Young Things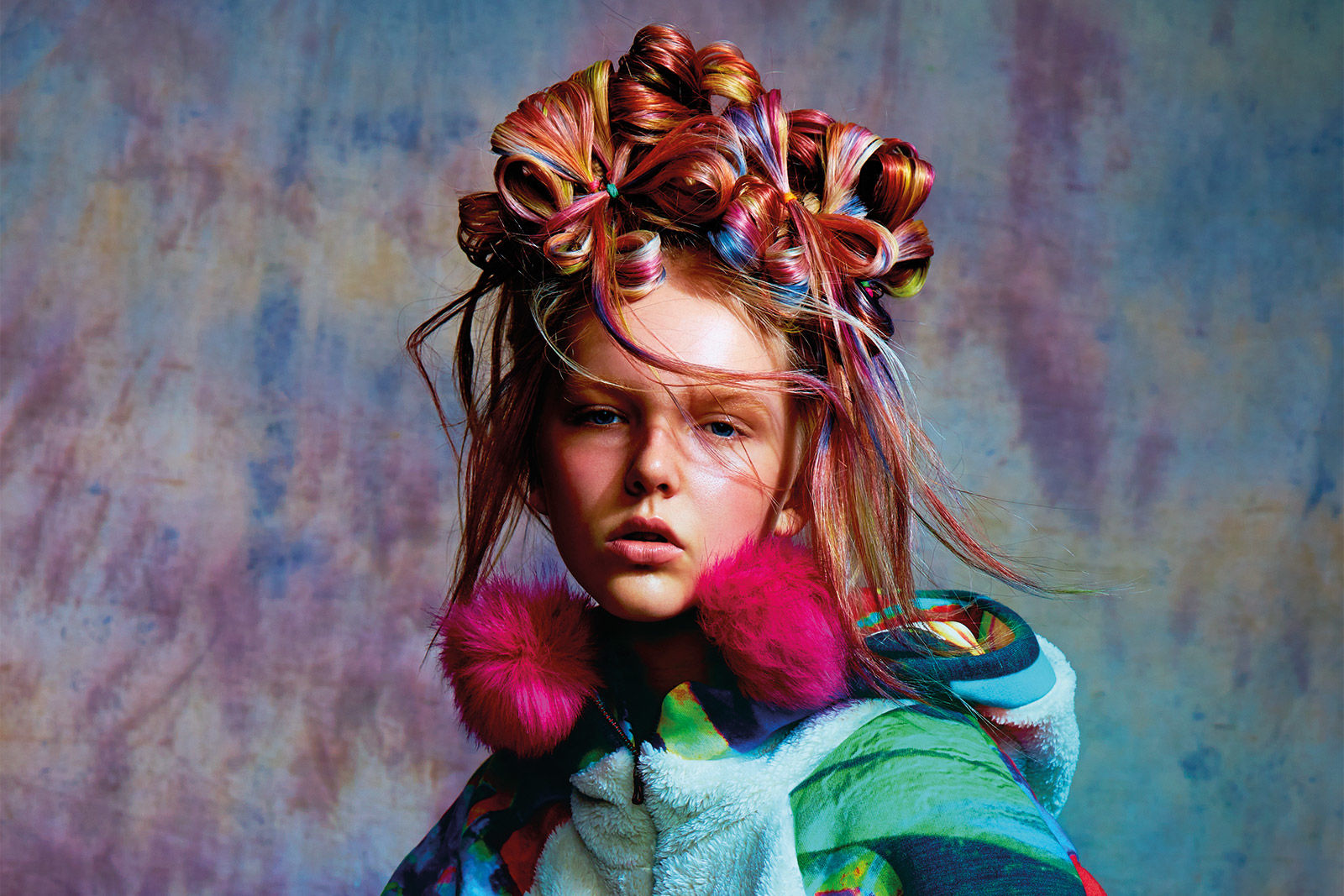 When D&M Hair Design enters international hair competitions, it commissions fashion photographer Mara Sommer and stylist Rachel Morton to create a photo series that also becomes the salon's campaign imagery for the following season.
After a run of success with confronting, dynamic black-and-white images, salon co-owner Danny Pato decided to take things in the opposite direction for Autumn/Winter 2016, and work with colour — as much colour as possible.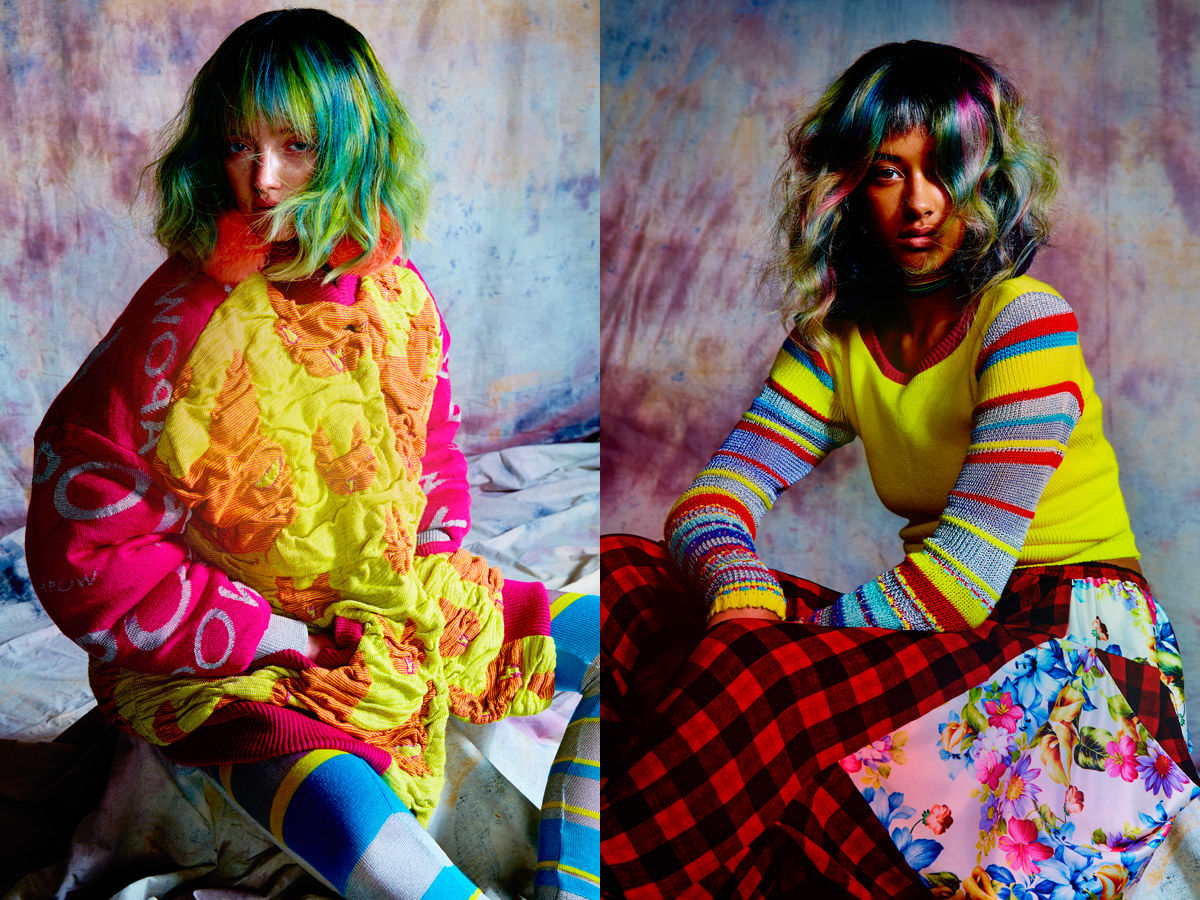 Morton raided AUT University's archive of student fashion, returning with around 50 multi-coloured garments.
Originally Sommer had imagined the clothing would be traditional in nature in order to foreground an array of bright hair colours. "I think Danny, Rachel and I all had different ideas about the styling," she laughs.
A meeting to settle the look of the campaign was turned on its head the day before the shoot. "I got an email from Danny saying, 'I changed my mind, I want it to be much more playful'," says Sommer. "He sent me Snapchats of the clothes and they looked kind of like kids' clothes. At first I was like, 'Oh my god, I don't know what to do with it'."
Sommer knew she somehow had to introduce contrast to the images. "It needed to have something which is quiet. I like internal contradiction in the image, something which is not quite right, because that makes it more interesting than going just extreme or just quiet."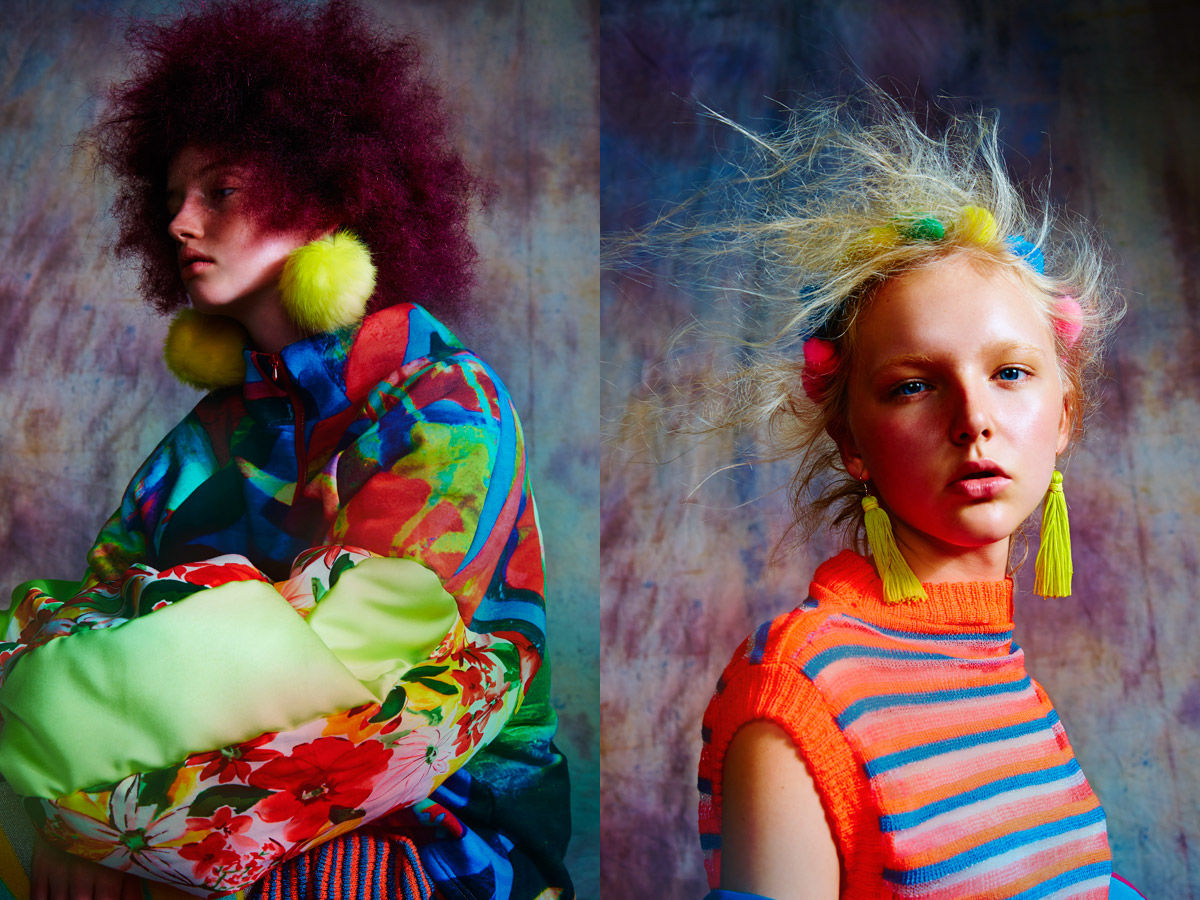 Sommer turned to early photography and hand-coloured portraits of the early 20th century, settling on a softer lighting style than originally intended. Through light she could provide the traditional, familiar element needed to balance the clothing. "I think that worked quite well in the end, because it pulled down those extreme clothes a bit," she says. "It needed that contrast."
The challenge in shooting hair is that it needs to look normal even when it's "extreme hair", she says. "It still needs to have something natural for me to make it believable."
Sommer and Morton selected models that looked particularly young, and Sommer provided minimal direction in an attempt to allow their natural gestures to show through.
The final series retains the element of confrontation that characterises D&M's imagery, foregrounding the youth of fashion models and their loss of identity when smothered in clothing. "The idea was to have lots of colours, oversized clothes, on models who looked a bit younger," says Sommer, "so they were kind of disappearing in those clothes."
To see more of Mara Sommer's work visit marasommer.com, or follow her on Instagram.