Back to blog
Almost Famous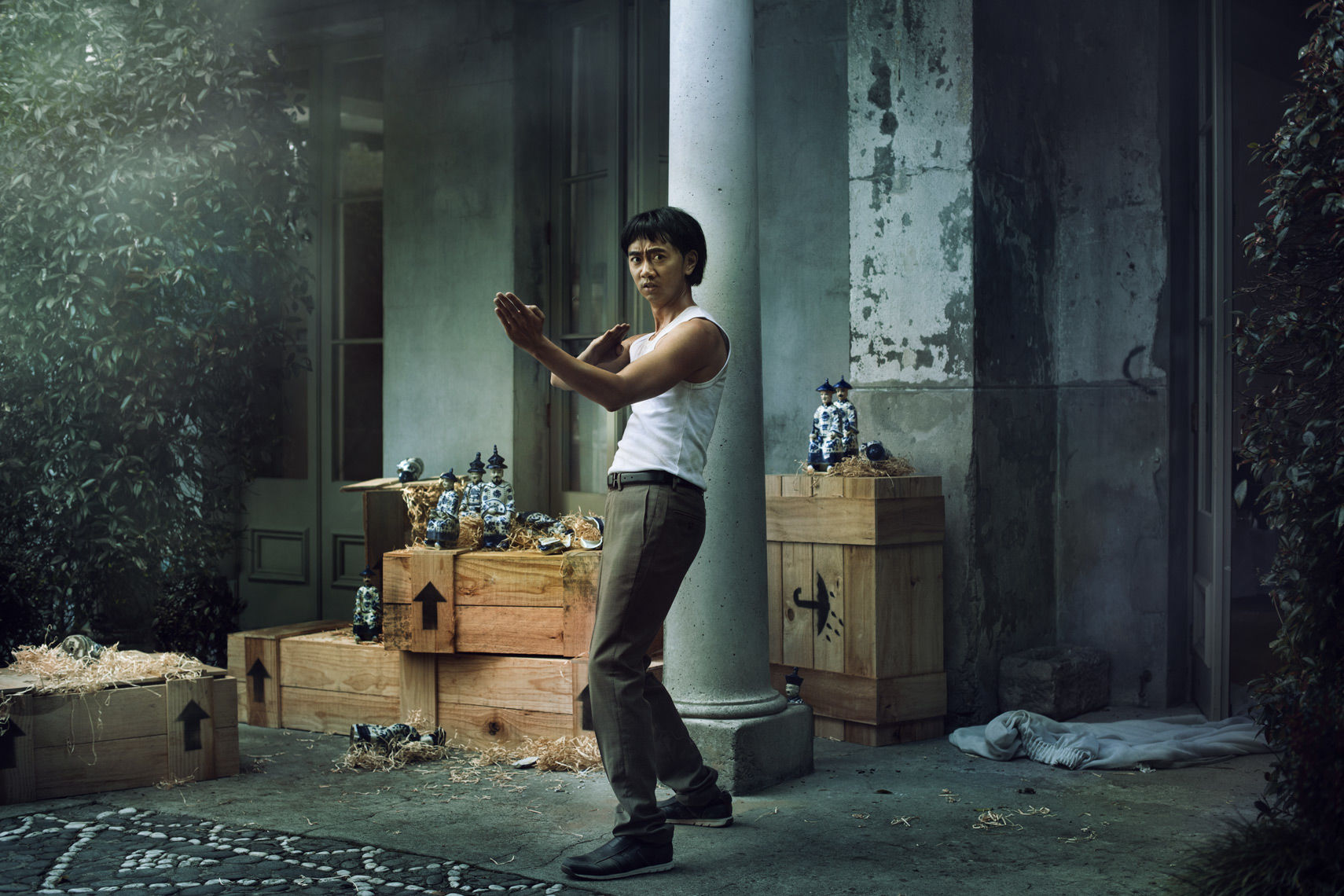 We've all heard the saying, "World famous in New Zealand." Troy Goodall's recent shoot for mobile and broadband brand Skinny very much plays on this concept. With the ad campaign aptly titled Almost Famous, Troy photographed a series of portraits capturing the namesakes of Jackie Chan, Michael J. Fox, Ben Affleck, Anthony Hopkins, Michael Jordan, and Clint Eastwood — not the Hollywood movie stars, but the Kiwis with the same names.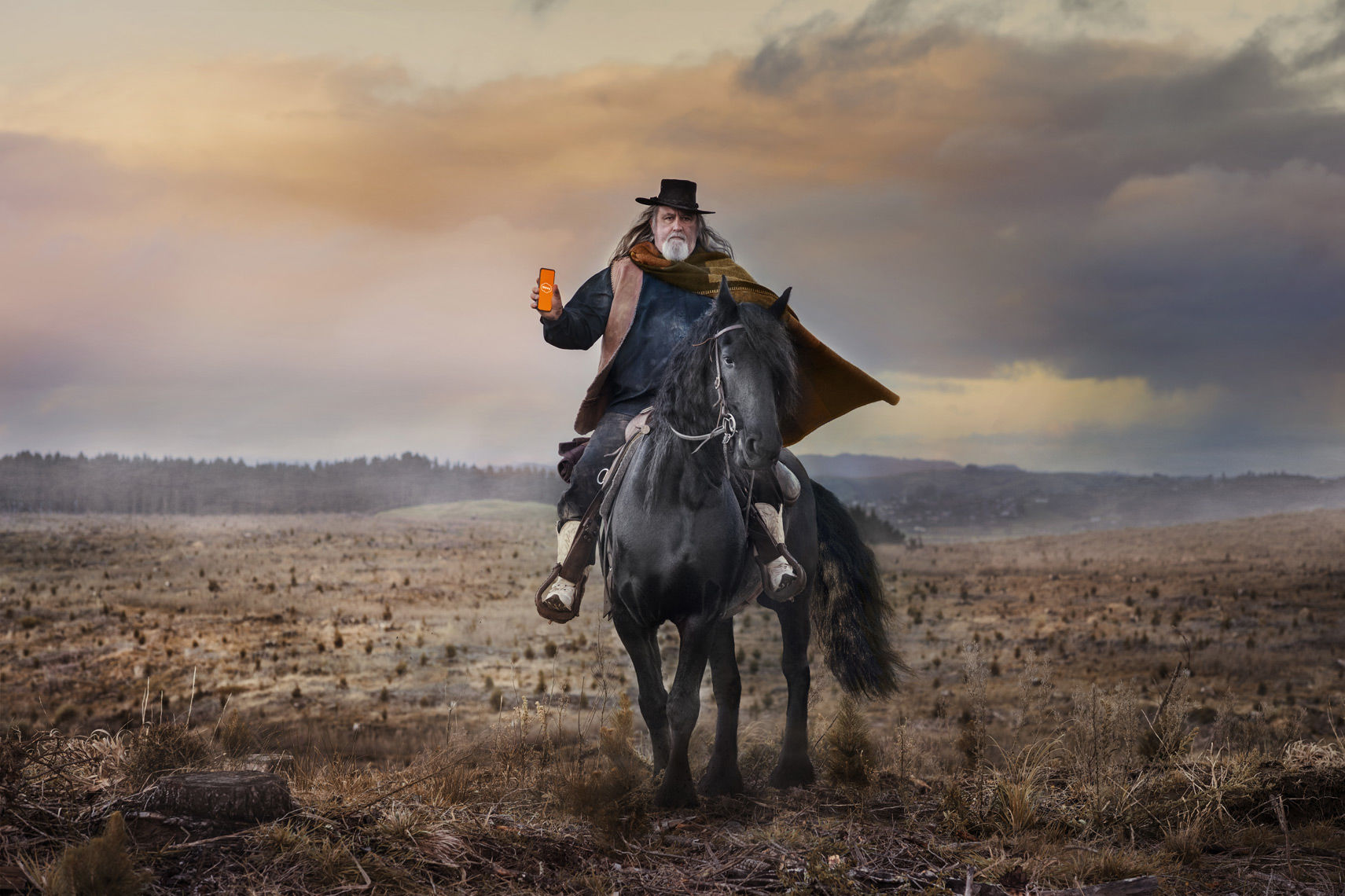 Troy had a grand total of three days to capture the images required for the campaign. As the shoot was predominantly a TVC production, there were always going to be a lot of challenges and variables involved with getting the stills shots.
"I was approached by Colenso BBDO with a brief outlining the campaign and some ideas around what they would like to achieve with capturing stills. It's often a bit of a moving target when it comes to capturing stills. Having a lot of experience working alongside a TVC production, they felt I was right for the job," Troy explains.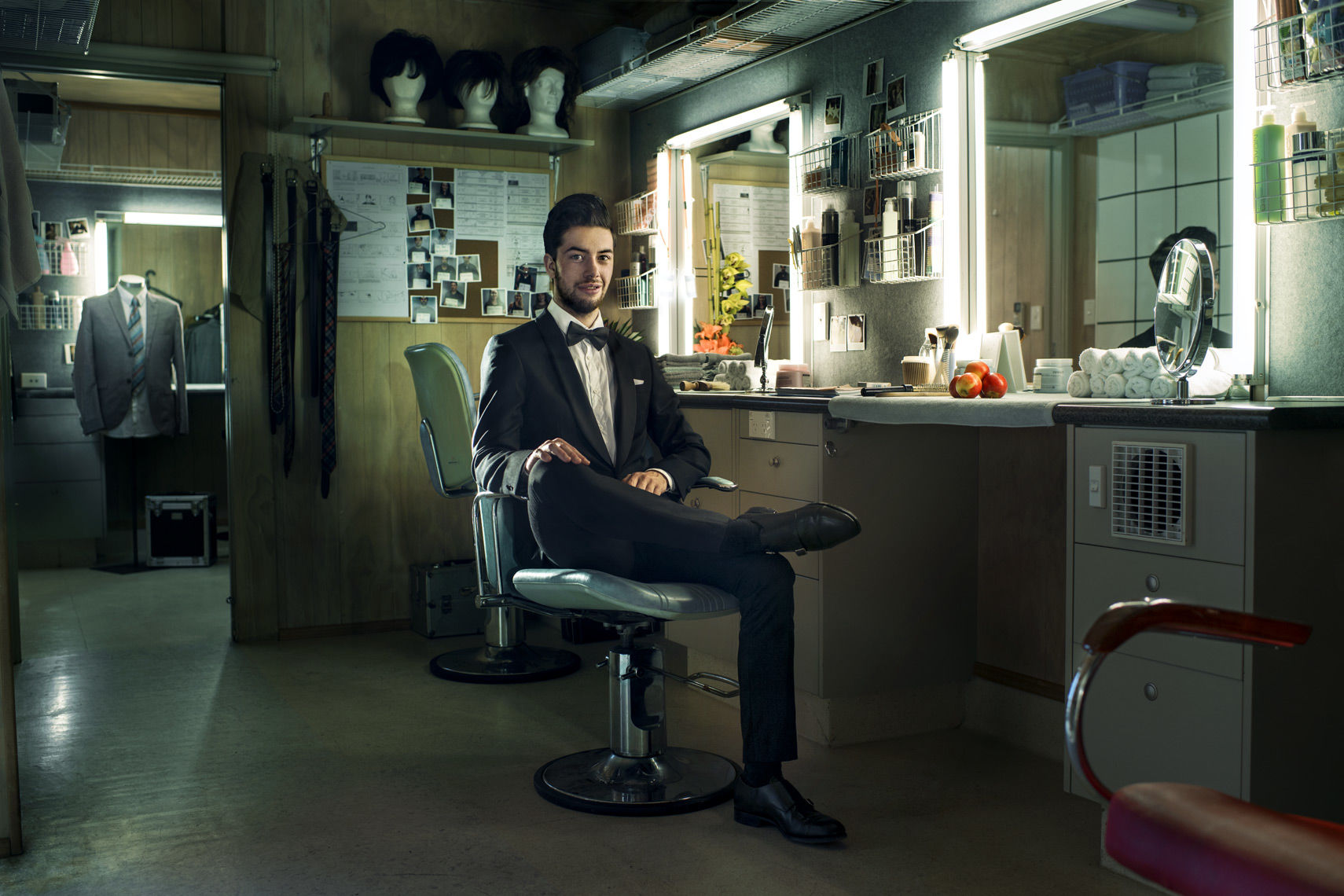 The brief Troy got from Colenso BBDO was, loosely, to capture the portraits of the people in their own environments. When it came to the creative execution, the team decided they'd try recreating iconic images of the real celebrities to make them even more recognisable.
"This eventually evolved into putting a phone in their hands. I downloaded a green screen to my own phone, and that's what we used in each of the images. The idea behind this was to lead the campaign with the portraits and then eventually reveal that it was for Skinny Mobile."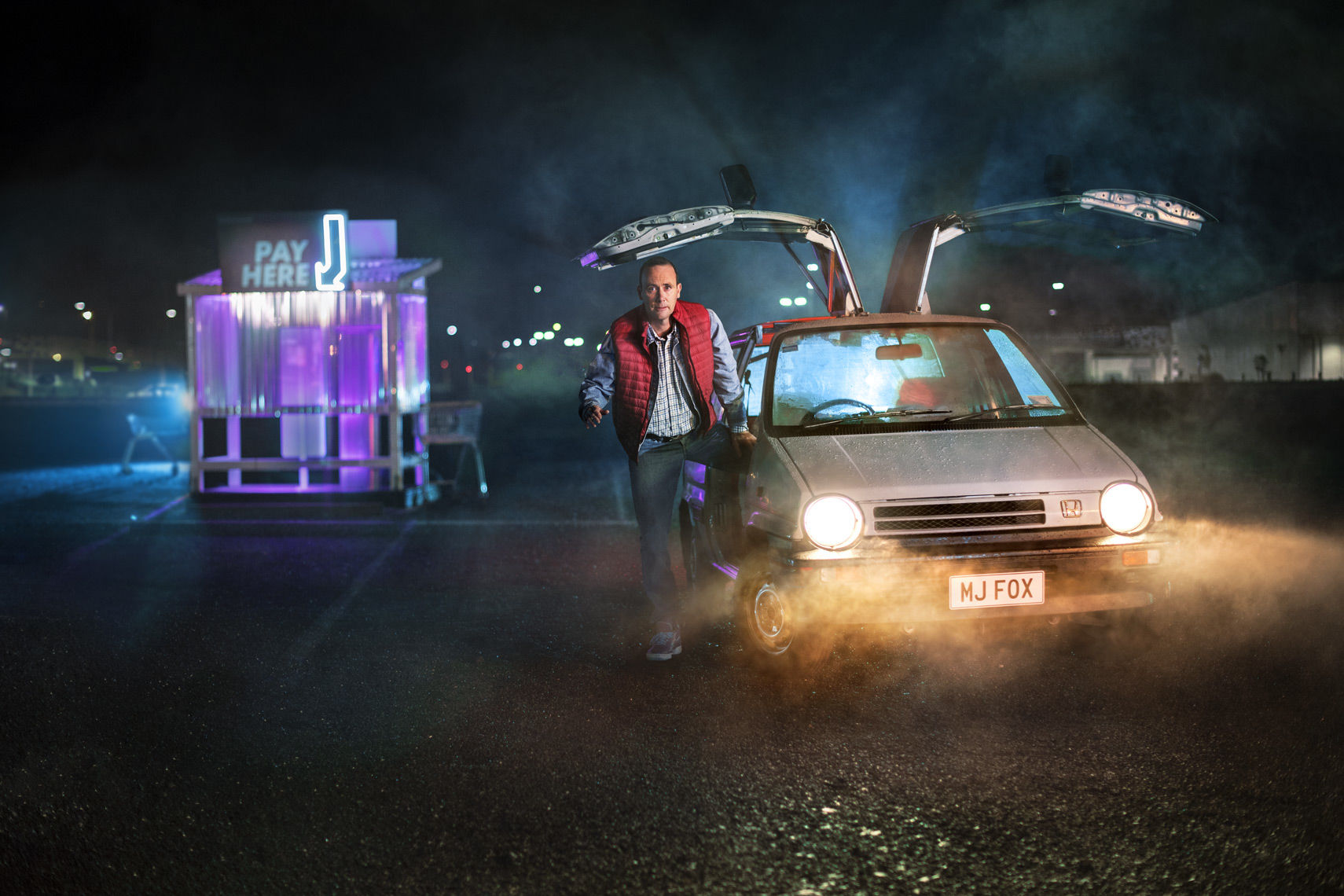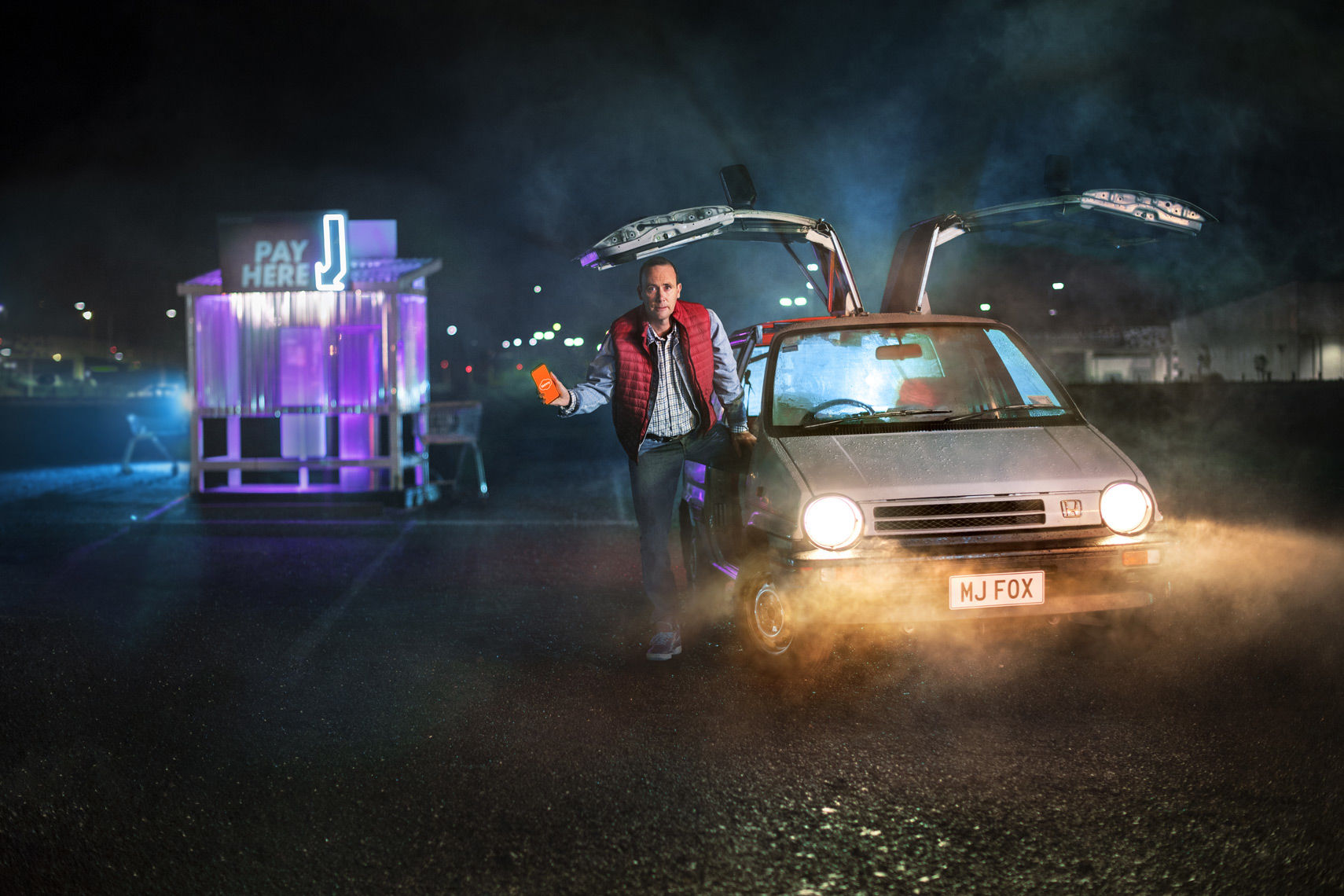 Troy's experience with these kinds of shoots meant he had the knowledge and skills required to make everything run smoothly. He knew where to be at any given time and could get the shots needed within the allocated time frame.
"The shoot went great, and being prepared has everything to do with that. I had worked with the TVC director in the past so there was an understanding of what each of us had to achieve. It comes down to making sure that you're ready to go as soon as you're required, but at the same time staying out of the way when not needed."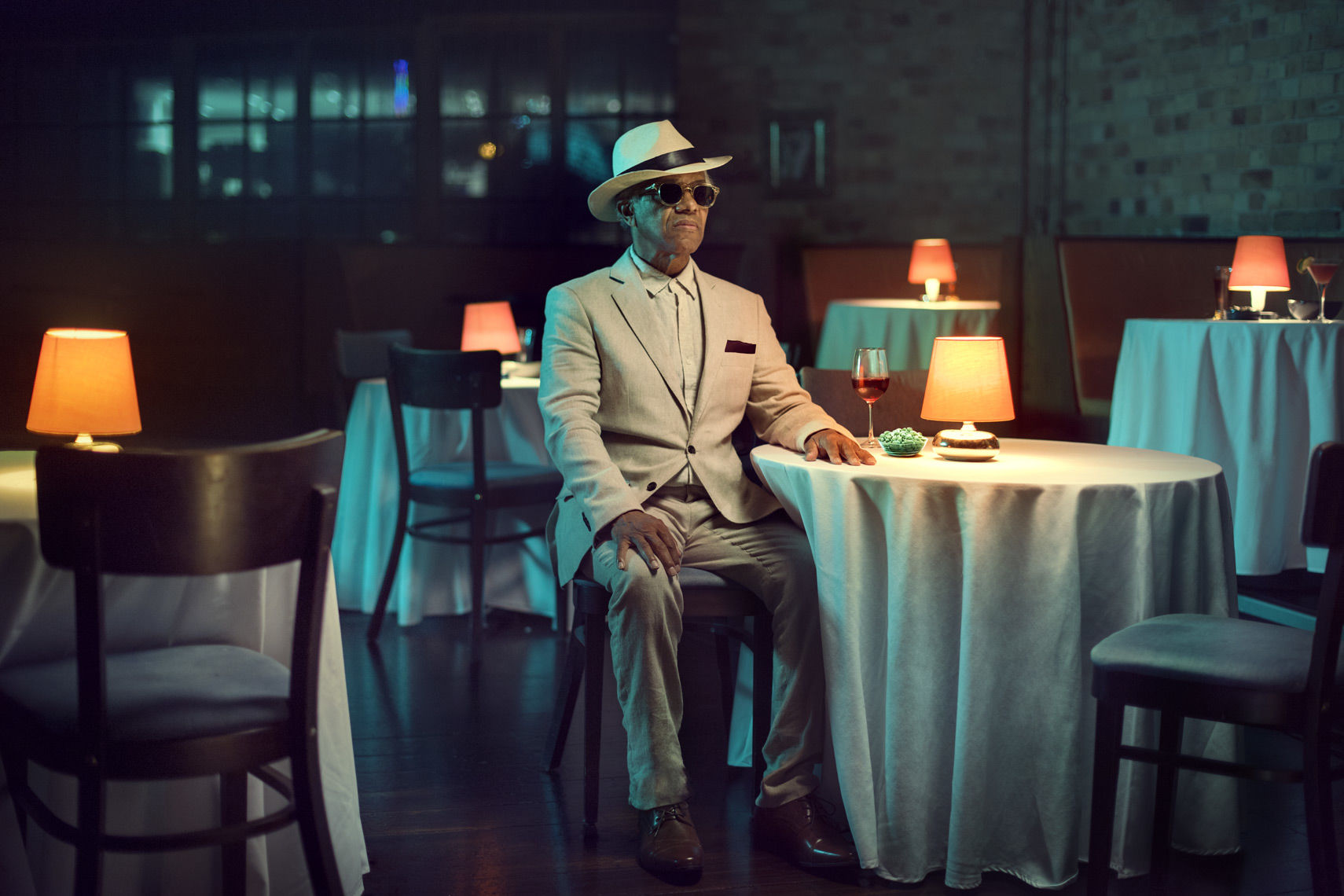 As would be expected on a shoot such as this, there were more challenges than just being ready for windows of shooting opportunity.
"The biggest challenge was lighting. Due to limited time, you can either spend it trying to do your own lighting and then getting minimal time to get talent performance you're after, or adapt and make the set work for you. I choose the latter. Having a good assistant is also key as I will supplement the TVC lighting with my own — in this case constant light, as it's much quicker to set up and you can see immediately what you get. It blends seamlessly with what's there and often, if you ask nicely, the crew will bump up their lighting levels for you while you shoot."
From hearing all about this shoot, and seeing the results, we don't think it's just Troy's experience that made this project so successful. His positive outlook must have something to do with it as well, right down to his love for the nature of commercial shoots.
"I just love the challenges that come with commercial photography. It's constantly evolving due to new media and clients' needs. No two shoots are the same and it forces you to keep relevant and be a problem solver."
You can find more of Troy Goodall's work over at troygoodall.com